Family of one of the seven youth killed in Manso Nkwanta in the Ashanti Region on suspicion of being armed robbers is demanding the release of a report that looked into the gruesome killings.
"As a [bereaving] family, our heart[s] cannot…rest with the nightmarish thought of allegation of "armed robbery" levelled against our innocent and promising son who was killed in that terror and horror…by the Police," the family said in a press release issued on Monday.
Abdul Hannan Bashir and six others were gunned down by a team of policemen from the Ashanti Regional Police SWAT Unit who claimed the suspects opened fire on them.
According to the police officers the victims allegedly belong to a gang of robbers who killed their colleague Lance Corporal Daniel Teiku on July 1, 2018.
Some of the family of the victims say autopsy reports handed to them indicate that the victims were shot at close range , fueling suspicion that the killings were deliberate.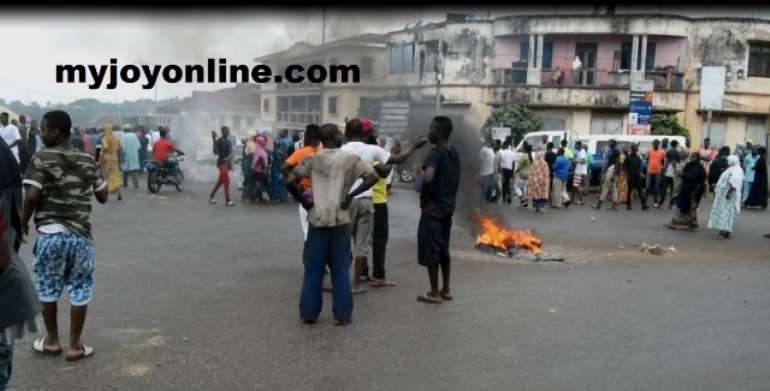 The incident sparked violence in the area as the youth attacked police installations.
A committee was set up by President Addo Dankwa Akufo-Addo to look into the matter, but it is not clear if the committee has completed its work.
Related: Manso Nkwanta killings: Review arrest, rapid response procedures – BPS to Police
However, the family of Abdul Hannan Bashir say they have reliable information that the committee has completed the probe into the incident and have, therefore, asked the President to make the details available to them.
"Considering [the sheer] level of anger, selective justice and lack of remorse on the part of those who perpetrated such heinous crime, dwelling on speculations about the content of the committee report could lead to relapse into a very widespread violence in Asawase and its environs," the family cautioned.