Adu Asare Tells Martin Amidu To Get To Work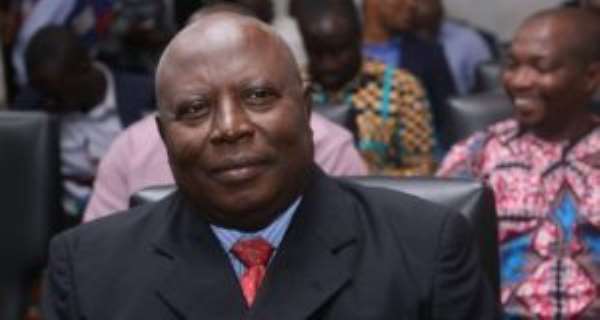 A former presidential staffer and member of the opposition National Democratic Congress (NDC), Kojo Adu- Asare has urged the Special Prosecutor, Martin Amidu, to stop whining and focus on his job.
Speaking on Citi FM/Citi FM's news analysis programme, The Big Issue today, Saturday, Adu Asare who is also a former MP for Adentan, said "I think Martin Amidu complains a lot and he talks too much. He should get to work."
Martin Amidu has recently complained about the lack of logistics for his office as well as a legislation to enable them to work seamlessly.
"I am saying this for the public to understand that we have set up an office. We have to organize that office, have the requisite personnel. It does not take one day. The law says 90 days after the assumption of office of the Special Prosecutor, pursuant legislation must be enacted, but as I speak today, I have no legislation so I use my common sense."
Mr. Amidu also said his job is becoming difficult due what he described as lack of support from government appointees.
"You ask for information you can't get it, you ask for the docket, the docket cannot be produced. You ask a minister for a record; the record cannot be produced. How do you fight corruption when those appointed by the president who has a vision are not coordinating with the office of the special prosecutor to achieve his mandate? That is the challenge we have to face, he stressed.
But Adu Asare said Mr. Amidu should have envisioned some of these challenges before accepting to occupy the office of the Special Prosecutor.
"If he chose to take this job from the NPP then he should expect some of these things. He is not only supposed to go after political opponents but corrupt officials in the NPP government too. So if the government officials know this, they may not give out documents."
He said the governing New Patriotic Party knows it is not clean and will surely not give Mr. Amidu any incriminating information.
"BOST issues are hanging in there: several issues are also hanging in there. So what I'm trying to say is that this NPP government knows that they are not that clean and that if they allow this man unfettered access to information, he will deal with them," the former MP added.
Meanwhile, the government has assured to retool the office of the Special Prosecutor next week.