Kumasi Cold Store Operators Laud Gov't For Electricity Tariff Reduction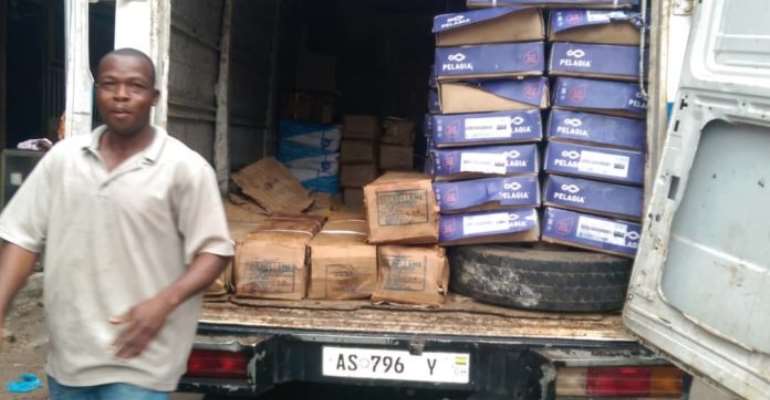 Cold store operators at Asafo market in the Kumasi metropolis of the Ashanti Region have lauded the Akuffo Addo lead government for reducing electricity tariffs.
According to them, the reduction in electricity tariffs has brought a big sigh of relief on their businesses as they no longer pay hefty electricity bills.
Scores of cold store operators whose activities depend largely on electricity told Otec news the burden of spending huge sums of money on alternative power supply has been taking away due to the recent constant power supply.
The Chief Executive Officer (CEO) of 'Gye Nyame' cold store, Akua Anima, said she now spends two thousand five hundred Ghana cedis (GHS 2,500) a month on electricity as compared to the previous four thousand Ghana cedis (GHS 4,000).
Another Cold store operator, Mr. Kofi Frank, also explained that he has been feeling the impact of the reduction. He therefore commended President Akuffo Addo president for honouring his promise of reducing the various utility tariffs.
The Public Utilities Regulatory Commission (PURC), earlier this year announced a general reduction in electricity tariff which took effect on March 15, 2018.
Non-residential customers per the new tariff cuts were to enjoy a thirty percent (30% ) reduction, whilst residential customers saw seventeen point five percent (17.5% ) tariff cut.
Meanwhile , President Nana Addo Dankwa Akufo-Addo had announced an average of fourteen percent (14%) reduction in electricity tariffs for non-residential users across the country on Monday, January 15 2018 prior to the announcement by PURC .