School Of Peri-Operative And Critical Care Nursing Celebrates 20th Anniversary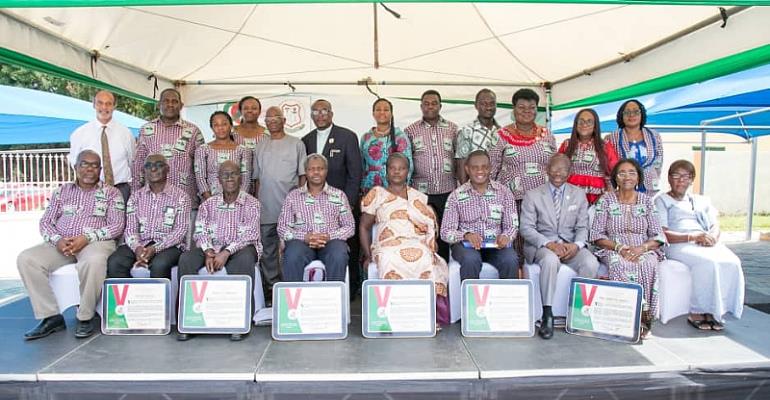 School of Peri-Operative and Critical Care Nursing (SPOCCN) is celebrating its 20years of training specialized nurses for various theatres, recovery wards, post-anaesthetic and intensive care units in Ghana and West Africa.
Delivering the keynote address, Dr. S.Y Oppong said the nation has witnessed some unfortunate incidents where patients died needlessly due to what has come to be known as the 'No bed syndrome.'
He noted that the problem goes beyond mere beds but the totality of healthcare that is gradually crumbling. This involves both material resources and human capital.
Dr. Oppong indicated that government ought to know that healthcare is not only about material resources but a change of attitude of health workers, diligence, dedication and respect for patient's dignity as well as a commitment to uphold the sacred oaths to which they swore as professionals.
He added indicated that the government and the Ministry of Health have a big role to play in making sure that enough resources go into providing healthcare for the people in consonance with Abuja Declaration and the constitution of Ghana.
Dr. Oppong posited that the proud motto of the School, 'Equipped to Care' remains the engine that drives the passion and aspirations as the school spares no efforts to deliver its core values to reflect its mission to train and equip specialized nurses in Peri-Operative and Critical Care with the requisite skills that serve the needs of contemporary health seekers and communities worldwide.
He indicated that graduates from the School of Per-Operative and Critical Care Nursing are providing indispensable service in professional and humane way.
Achievements
According to him, the achievements of the School within its 20 years of existence include production of high quality specialists who have attained an enviable integrity in demonstrating high level professionalism in their respective areas of practice.
He added the development of a comprehensive log book for the monitoring of the practical work output of both clinical students and interns, and the creation of partnerships with foreign Nursing Organisations leading to the establishment of a project for the retraining of its graduates through seminars and refresher courses aimed at preparing the practitioners for new challenges of practice.
Dr. S.Y Oppong mentioned the design of benchmarks for evaluating standards and best practice environments for the training of students and the testing of these tools in some selected health facilities in three regions of the country resulted in the identification of shortfalls for which solutions were suggested for remedy.
He intimated that a recent creation of a strategic partnership with some partners from USA to open a new dimension of refresher courses for the practicing of Critical Care Nursing specialists to enhance their professional competence.
According to him, the establishment of a retraining programme for continuous professional development to facilitate Professional Registration with the Nursing and Midwifery Council for Ghana and enhance sound professional practice.
He noted the construction of a brand new edifice (Courtesy Ministry of Health) with spacious offices and classrooms to facilitate administration, teaching and learning as well as the creation of a modern library with electronic facilities.
Advice to Practitioners
Dr. S.Y Oppong charge graduates and practitioners to work with dignity, honesty and integrity always by embracing virtues and shun wrongdoing.
He urged them to strive to do good to all manner of humankind, being guided always by the natural principles of equity, love and fairness.
Dr. Oppong further urged them to endeavour to give holistic and quality care, the kind of care that will gladden the hearts of their clients.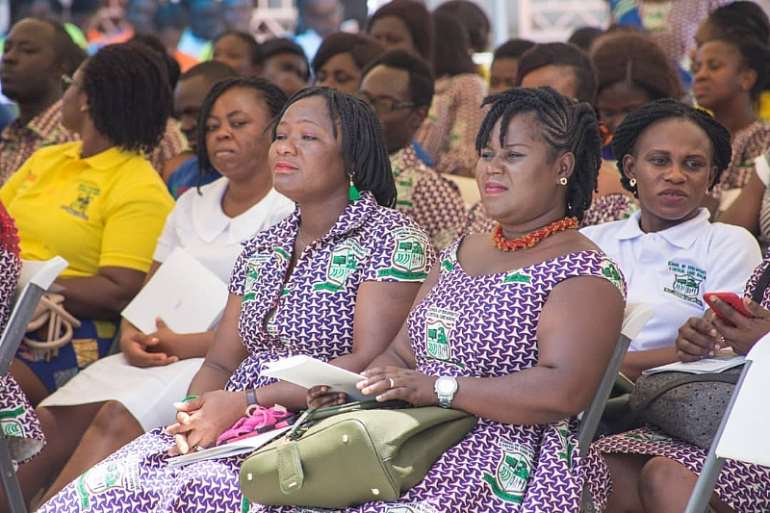 "You should work hard and think outside the box to save lives and improve healthcare in your chosen specialties. You should exude confidence, competence, comportment and professionalism. Strive to be different from the rest to the Glory of God and honour to yourselves, institution and family," he stated.
Dr. Oppong emphasized that the reward may not be commensurate to the great works they do for now but should rejoice and be glad because their reward is great in heaven.