Twenty-seven killed in clashes within tribe in Mali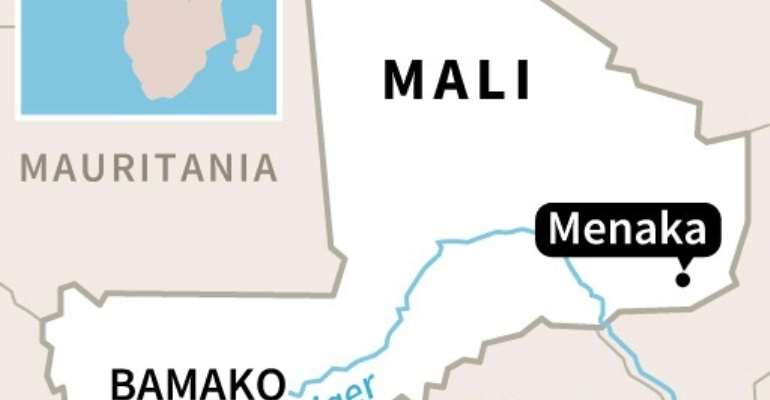 Twenty-seven people were killed in clashes between members of the same Tuareg tribe in Mali's troubled northeast earlier this week, the West African state's security ministry said Thursday.
Previous reports said 12 people had died in the violence on Tuesday, which took place in a region near the Niger border affected by chronic unrest between local tribes and jihadist militants.
"Clashes occurred in the area of Inekar, 45 kilometres (28 miles) west of the town of Menaka, between members of the Idourfane community," a Tuareg tribe, the ministry said in a statement.
"This unfortunate event has unfortunately cost the lives of 27 people, and injured one."
Army troops supported by police have been deployed to the region to stabilise the situation and "find out the motive for such a violent outburst within a single community".
A local official earlier said that "armed men on motorcycles killed at least 12 civilians," citing a resident of the town who claimed to have seen the bodies.
The official, who asked not to be named, added that "for now we do not know exactly who did it. I don't know if it was the result of a dispute between tribes or a terrorist act."
About 200 people, many of them civilians from the Fulani and Tuareg tribes, have been killed in the area this year.
It has been a violent week for Mali, one of Africa's poorest states, after seven soldiers and a civilian driver were killed in the centre of the country on Wednesday when their vehicle hit explosives.
Mali's unrest stems from a 2012 Tuareg separatist uprising which was exploited by jihadists in order to take over key cities in the north.
The extremists were largely driven out in a French-led military operation launched in January 2013.
But despite a 2015 peace agreement between the government and the Tuareg rebels, large stretches of the country remain out of the control of Malian, French and UN forces, which are frequent targets of attacks.
Jihadist violence, meanwhile, has spread from northern Mali to the centre and south and spilled into neighbouring Burkina Faso and Niger, often exacerbating communal conflicts.
President Ibrahim Boubacar Keita was re-elected in August after vowing to restore peace to the restive north of the Saharan country.
Speaking at the United Nations General Assembly on Wednesday, Keita admitted the regional G5 Sahel armed force had struggled to become "operational" and called on financial contributors to "honour their commitments".
On Thursday, France sent 120 paratroopers to the Menaka region.