Workers Strike In South Africa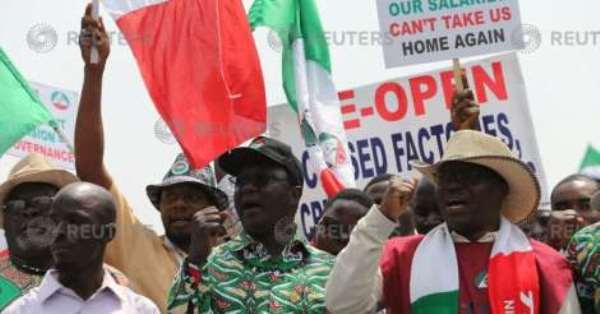 Nigerian workers have declared an indefinite nationwide warning strike to press home demands over a meagre $50 (N18,000) monthly minimum wage in Africa's biggest economy.
The Nigerian workers under the Nigerian Labour Congress (NLC) are demanding an increase in the minimum wage to about $140 (N50,000).
Ayuba Wabba, president of the union, said the industrial action is necessary after talks with the Nigerian government broke down.
At a press conference in Abuja on Wednesday, Wabba mandated all workers and private sector at all levels across the country to comply by the directive.
In 2017, Nigerian Workers' Union and the government agreed to work out a unified national minimum wage, setting up a Tripartite Committee.
The labour leaders said the government was not sincere on its part in the committee , which resulted in the nationwide strike. Nigeria wants to repeal its National Minimum Wage Act of 2011
In 2011, the National Minimum Wage Act set workers' wage at N18,000 per month and to be revised every 5 years.
Nigerian workers believed that the minimum is long overdue and needs to be revised in the face of an increase in the price of commodities.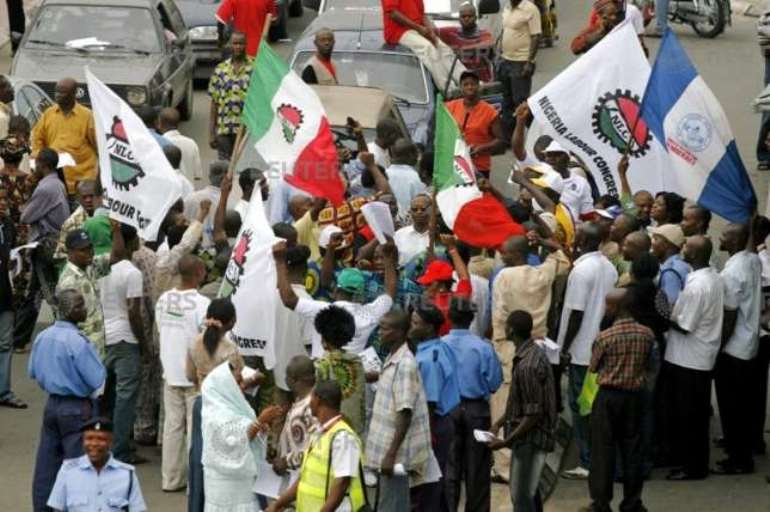 Members of the Nigeria Labour Congress protest in the commercial capital Lagos, June 20, 2007. A general strike over a rise in fuel prices brought much of Nigeria to a standstill on Wednesday but oil exports from Africa's top producer were initially unaffected. (REUTERS/Akintunde Akinleye)
Peter Ozo-Eson, general secretary of the Nigerian Labour Congress (NLC), told Reuters that the union is going ahead with the planned action. Nigerian government to resume negotiation with labour leaders
On the flip side, Nigeria government said it is committed to improving the welfare of the workers. The country's minister of labour and productivity, Chris Ngige told journalists after meeting with the labour leaders before the commencement of the strike that the government will resume negotiations next week, October 4.
Ngige said all the processes for the review are in place, saying the government was still consulting with other stakeholders.
Africa's largest economy will conduct its presidential election in 5 months. President Muhammadu Buhari, who is seeking re-election at the next polls will have to fix the economy and tackle security challenges in the up north-east as economic growth remains fragile.
Also from Business Insider Sub-Sahara Africa: