Gov'ts Have Been Unfair To Mining Communities- Hon. Alban Bagbin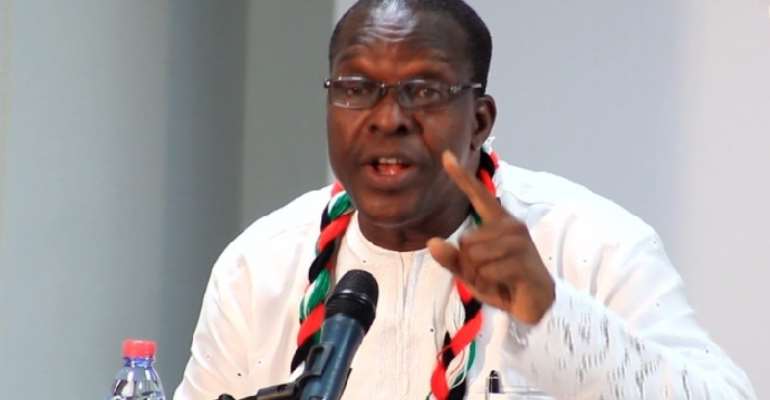 Ghana's longest serving ever Parliamentarian since independence, Hon. Alban S. K Bagbin, who is currently tipped by many political pundits as a hope restorer to the flagging National Democratic Congress (NDC) has taken a swipe at various governments since 1992, especially the Executive Presidents to have treated Mining Communities in Ghana unfairly.
Speaking over the weekend at Prestea Based Energy 93.3 FM in Western Region, Ghana's most experienced legislature lashed at governments in what he calls, "exploitative government", most especially, Presidents that have come and gone.
Hon. Bagbin said, "if you look at the system we have in place, it is exploitative. If you are doing such a thing ( large scale mining) in an area, there must be a percentage of the revenue going into that area to benefit the area because people's livelihood are affected by the activity in the area, so you have to create alternative livelihood, how do you do that, you need money to that. So in the agreement that you sign, a percentage of the revenue stream must come to benefit the place directly. Look at Prestea, Tarkwa, Obuasi, they have been exploited, and is horrible. That is it, because people have to live"
He added "now we are mining oil in the Western Region, what percentage of the oil revenue goes to the fisher folks who have been put out of work, to have alternative livelihood. You, know, our laws says "our minerals are all held for and on behalf of the Presidents. And since we opted for executive Presidency, they do all those agreements and sign them. Sometimes, Parliament just hast to struggle to only do ratification!"
Elaborating his contribution to the NDC, he said he "joined the revolution in 1979 as one of the students leaders with JJ Rawlings. So in 1992, I was a member of the legal committee, who drafted the NDC constitution. Since then, I was a member of NEC, member of Council of Elders, and many more. But I left the committee to declare my intent to lead the party".
Hon. Bagbin paid a courtesy call to the Divisional Chief Prestea Himan Traditional Area, Nana Nteboah Prah IV, after which he met with the delegates and supporters of the NDC in Prestea.