Demon No.1 Is Rev Owusu Bempah--Krachi West MP Fires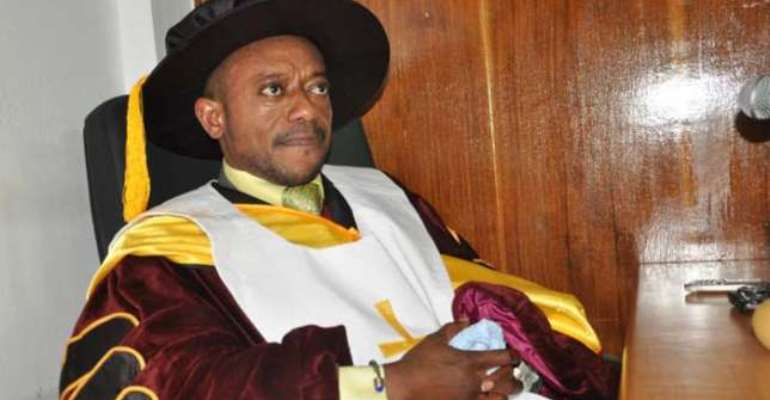 The Member of Parliament for Krachi West (MP), Member of Defence & Interior Committee, and Former Director of Operations (NADMO) Hon. Helen Adjoa Ntoso has fired Rev.Owusu Bempah liking him to a Demon1 among 3 others who are yet to be known.
Hon. Ntoso, stressed on the fact that, he (Rev Bempah) being the man of God is supposed to cast out demons out of people, but not to acuse them of being possessed.
Hon. Ntoso speaking to Modern Ghana in an exclusive interview said there is the rumour that Rev. Owusu Bempah claims to have accused the Former President John Mahama by saying that he (Former President) has brought in demons; which has caused the economic hardships in the country.
According to Hon. Ntoso, Rev Bempah should put a stop to using the Holy Pulpit for political propaganda.
"I base my argument on the analogy of a Biblical saying that "demons can't cast out demons, so if he, himself is a demon, then how can he cast out demons".
The Lawmaker warned Rev. Bempah to desist from the habit of giving false prophecies against people.
"Rev. Bempah should declare his intention, if he wants to play a propaganda role for the incumbent NPP, than he using his position to spread evil statements" she lamented.
"The Bible speaks against it, it has its terrible consequences", Hon. Ntoso warned.
" Christians are fed up of his fake prophesies, he is disgracing Christian-dom, so he should stop it", Hon Ntoso stressed.
In the same vein, Hon. Ntoso took the opportunity to advice the Director General, Mr Eric Agyemang Prempeh and Deputy Directors in charge of National Disaster Management Organization (NADMO) or anyone who wants to speak on behalf of NADMO to tread cautiously and apologies to the affected victims and Ghanaians on the expired food items that were distributed to flood victims in the Upper West region.
Hon. Ntoso expressed her worry over the fact that they have actually given expired items to the people.
"In fact there is no way that can justify their actions; so they should stop the blame game, and apologize to those affected, especially the people in the northern region".
"NADMO should stop justifying their actions on what has happened: No amount of words can justify the harm to caused" she indicated.