Arrest Any Person Who Sells Medicines In Buses And Houses - Minister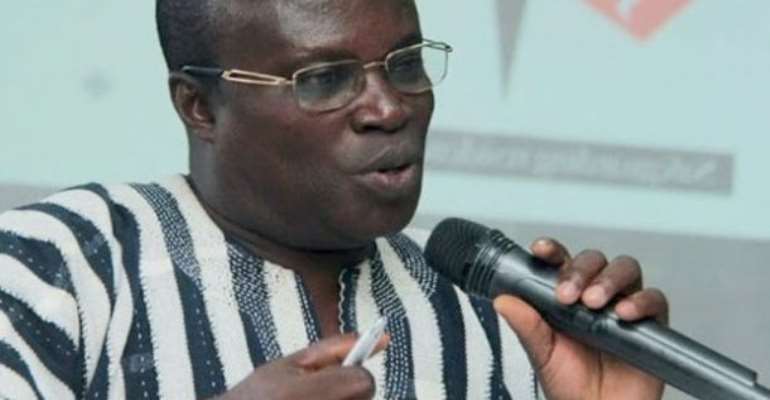 Deputy Minister of Health, Kingsley Aboagye Gyedu has called for the arrest and prosecution of people who sell medicines in commercial vehicles and houses.
According to him, peddling drugs in commercial vehicles is clear violation of the pharmaceutical Act in Ghana.
"The Act does not permit Pharmacy council and traditional medicine council to give license to anybody to sell drugs or medicines in commercial vehicles, the lowest license they give is over- the – counters (OTC) to prescribe first aid so anybody who would be found culpable should be arrested and dealt with the law" he said.
Speaking in an interview with Captain Koda on otec fm morning show dubbed "Nyansapo", the Member of Parliament for Bibiani Anhwiaso Bekwai constituency in the Western Region, Mr. Aboagye Gyedu stated that every medicine has its side effect hence should be handled cautiously. He consequently urged Ghanaians to seek medical prescription from healthcare professional before taken in any medicine.
"There are some diseases we incur for ourselves due to some unapproved medicines or drugs we buy from non-healthcare professionals, if you buy medicine from someone in a commercial vehicle and in a course of that you encounter problems. Where are you going to find the person and explain to him, there are many diseases in the country so we should always seek for healthcare professional prescription before taken in medicine to avoid unwanted diseases in the country" Mr. Gyedu cautioned.
He stressed that the Ministry of Health will ensure that the pharmaceutical laws are enforced to the latter. Mr. Gyedu further warned Drivers and the Transport Unions who allow people to sell drugs in their commercial vehicles to desist from that or face the law.
He therefore called on Ghanaians to join hands in order to win the fight against the menace.