Joy FM's Israel Laryea, NAM1 Draw Swords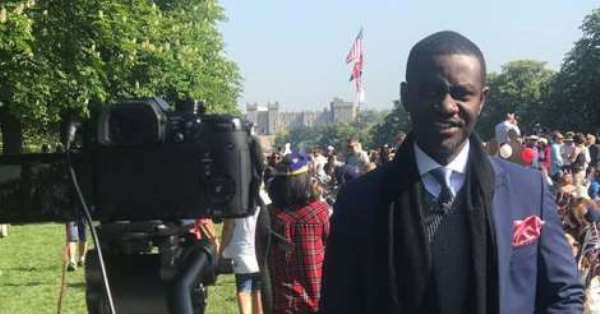 Joy News' Israel Laryea has told the Chief Executive Officer (CEO) of Menzgold Ghana to focus and figure out how to best manage the challenges he is facing with the regulatory authorities.
Nana Appiah Mensah took to social media to register his displeasure over a report done by Israel Laryea on the gold dealership firm's branch in the United Kingdom.
The CEO popularly referred to as NAM1 in his post described Mr Laryea as 'stupid and retarded'.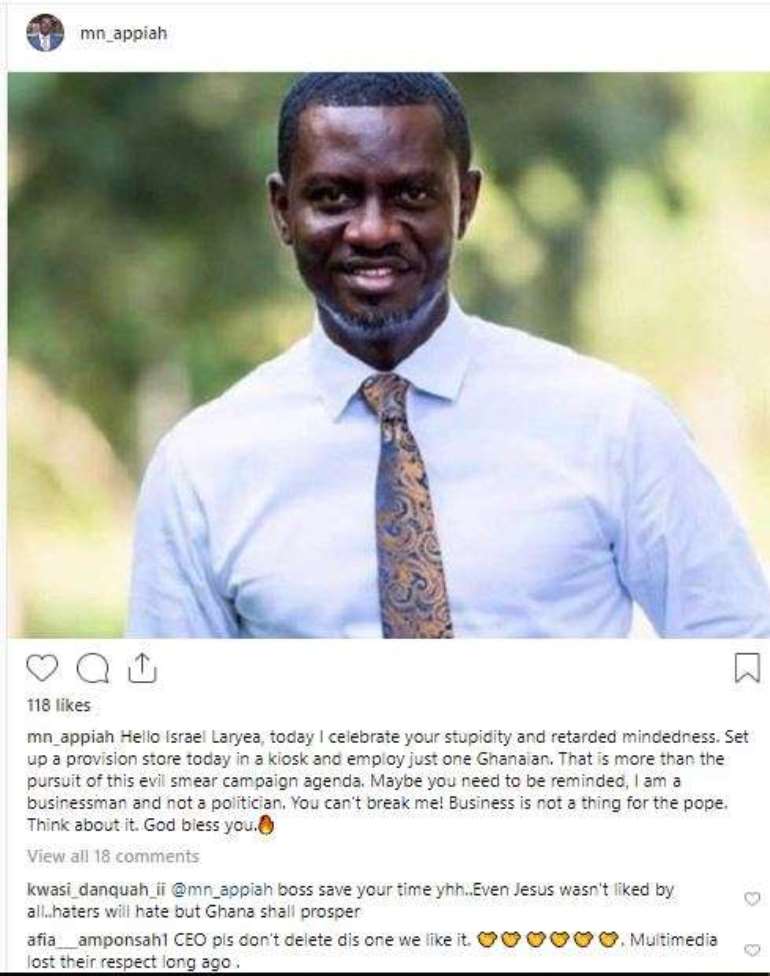 'Hello Israel Laryea, today I celebrate your stupidity and retarded mindedness. Set up a provision store today in a kiosk and employ just one Ghanaian. That is more than the pursuit of this evil smear campaign agenda. Maybe you need to be reminded, I am a businessman and not a politician. You can't break me! Business is not a thing for the pope. Think about it. God bless you,' NAM1 wrote.
In a response, Israel Laryea said that there was no need for insult and rather urged NAM1 to stay focused.
'No need for insult, Mr Nana Appiah Mensah. If the people who are jittery about losing their funds do this, I can understand. You need to focus and figure out how to best manage the situation. I'm not SEC, neither am I BoG, just a journalist sharing my observations. #FOCUS,' Israel Laryea wrote.
Israel Laryea has since deleted his comment on Nana Appiah Mensah's post but here are saved screenshots.