Politicians Responsible For Sankore Violence - Traditional Rulers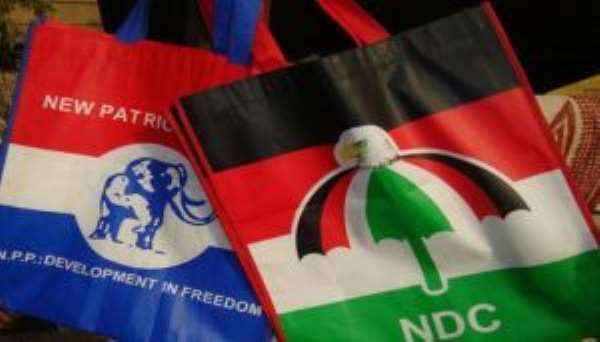 The Sankore Traditional Council in the Brong Ahafo Region has blamed politicians for the recurring violence and chaos in the area.
Nana Ogyedom Appiah Kubi, Omanhene of the Sankore Traditional area said the NDC and NPP should be held responsible for the recurring troubles.
Sankore has been in the news for a number of years following series of violence before, during and after general elections.
A national peace council meeting held over the weekend was disrupted after some irate youth stormed the venue and beat up members of the council.
Nana Ogyedom Appiah Kubi, who was frustrated by the developments, told Citi News the issues are political.
"This is what we are saying, it is the politicians who are doing it. We have seen it so many times, that is why I am saying that it started from 1992. So you imagine, any party or government that comes in will create a problem. And if you don't take care, this thing will continue till thy kingdom come, because if party A comes it creates problems; party B also comes and creates problems."
The Chief further expressed worry about instances where security personnel deployed to maintain law and order in the community are usually chased away by some political actors.
"Policemen who came in to help us were driven away, soldiers who came in were also sprayed with pepper and now no one is coming. Any individual or organization that will come to the aid of Sankore, we are ready to assist them to do that, Nana Kubi added.
Crime has no political colour; the law will work – Nana Addo
President Nana Akufo-Addo has reiterated that his government would enforce the law without partisan considerations, adding that all persons who commit crime would face the law.
He stressed that crime would not be viewed through partisan lenses.
"Police have said it and I will repeat it again… crime has no political colour. If someone attacks another with a cutlass, you don't use their political colours to judge. What is important is that such a person has committed a crime and the law must take its course."