Asokwa MCE Gives Last Warning For Sanitation Offenders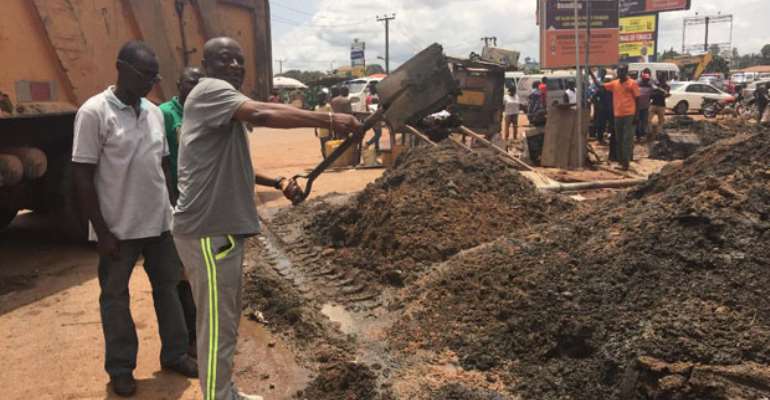 The Municipal Chef Executive (MCE) for Asokwa, Akwanuassah Gyimah, has stated that persons that will be caught dumping garbage at unapproved places in the Asokwa Municipality of the Ashanti Region will quickly be arrested and arraigned before court.
According to him, the assembly, under his leadership, would not allow people to flout the sanitation laws with impunity in the municipality anymore.
In this regard, the Asokwa MCE stated that the assembly would ensure that sanitation laws would work to help beautify the area.
Mr Gyimah said henceforth the assembly would crack the whip on anyone that would be arrested for flouting the sanction laws.
He disclosed this when residents of Asokwa used the Founder's Day celebration, which was a national holiday, to clean the entire municipality last Friday.
The people, including New Patriotic Party (NPP) and National Democratic Congress (NDC) executives, cleaned the streets and desilted drains.
The clean-up exercise took place in areas such as the KKBL Junction, Atonsu Agogo Hospital Area and High School Junction, among others.
Mr Gyimah announced that the assembly had placed dustbins at vantage points in the area so the people would dump refuse properly.
He added that keeping Asokwa Municipality clean to help avert the spread of diseases should be the responsibility of all and sundry.
The Asokwa MCE lauded the NPP and NDC executives in the area for coming together to support the clean-up exercise, urging them to sustain it.
"Diseases don't know any political colour so I expect the various political parties to support the president's campaign against filth."
From I.F. Joe Awuah Jnr., Kumasi