Tax Banks Properly To Revamp Economy - Finance Expert To Gov't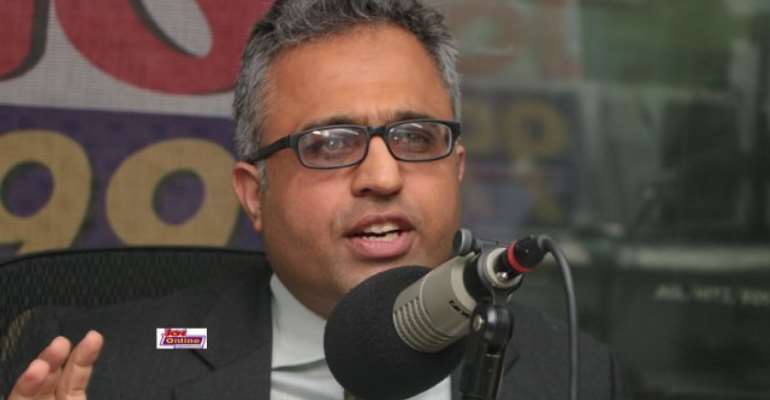 To maximize tax revenues from the banking sector, the government must properly tax profits of the banks, a finance and banking expert, Sajid Chaudhry told Joy FM's Super Morning Show Monday.
The professor at the University of Birmingham advised that banks introduce a levy on liabilities. He said that in doing so, it would reduce leverage rates and encourage banks to lend more loans to customers.
"Introducing a tax would be a solution to what is going on now. It would be a source of revenue for the government and boost competition," he told the show's host, Daniel Dadzie. It would also lead to more money for the economy and be a source of resolution mechanism."
Adding a tax could raise issues though, Dadzie retorted. He questioned whether adding a tax would cause problems with those funds being transferred to customers.
"You can deal with that through regulation," Chaudhry replied, adding that "the idea here is to make the banks more efficient."
In 2005, neighbouring country Nigeria raised their banks' minimum capital requirement causing scores of small banks to dwindle. Loads of mergers and acquisitions caused big banks to grow bigger into what became a "too big to fail" scheme. "There was too much risk," Chaudhry noted.
He compared that to Ghana's recent announcement of raising its capital requirement to GH¢400 million.
"There will be higher risks with borrowing. We need to be more proactive."
He explained that the central bank is attempting to streamline new strategies in alleviating the banking sector through enhanced corporate governance guidelines. New guidelines, he said, will make it difficult for banks to engage in risky behaviour.
"What I am expecting is that banks will be more prudent. They must do the due diligence to ensure and monitor that they minimize bad loans. It's about making the banks more efficient," he ended.