Blame NDC on DTV Migration Delay, Not NPP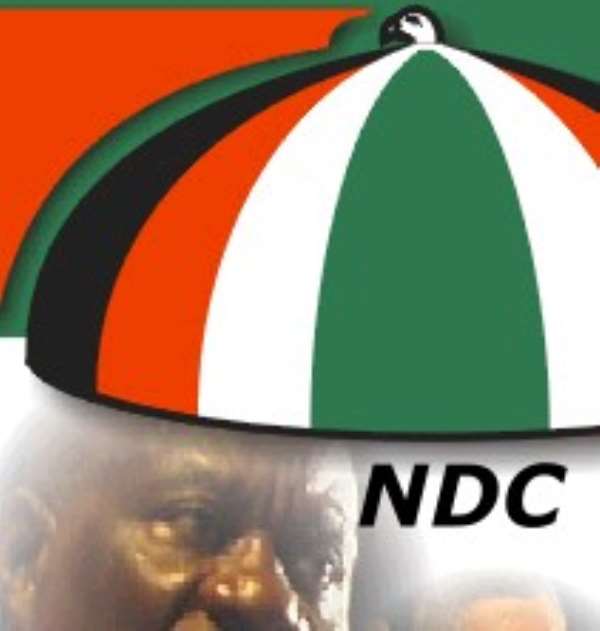 This whole NDC anti-China charade is risible because not very long ago, the party's career General-Secretary, Mr. Johnson Asiedu-Nketia, was publicly boasting about having convinced the operatives of China's Central Committee of the Communist Party to establish an Ideological Institute at Kasoa, near Ghana's capital city of Accra, for the training of the members of the Youth Wing of the then-ruling National Democratic Congress. At any rate, the raging debate over whether the Chinese-owned media-technology firm StarTimes will be taking over the management of DTV or digitized television and cable services in the country may not be as open-and-shut or simple as it seems. But I am also taken aback by the rather glib and flippant manner in which the Communications Minister, Mrs. Ursula Owusu-Ekuful, is dealing with concerns raised by local industry moguls and some opposition politicians in this matter (See "Startimes Saga: 'You Can't Sit There and Dictate to Us' – Government to GIBA" NewsWireGh.com / Ghanaweb.com 9/23/18).
You see, just because it is the present government's judgment call to determine who undertakes our digital migration system and the Chinese appear to have the requisite capital resources to facilitate the thorough migration of the country from the decidedly archaic analog to the digitized system of television programming does not mean that it should chuck caution and common sense to the wind. Regular readers of my columns must already be fairly well informed about the fact that yours truly admires the generally progressive and forthcoming foreign- and economic-policy stance taken by the government of President Xi Jinping towards Western-savaged and unconscionably disdained and marginalized African and Third-World countries in general. Indeed, until Beijing actively stepped up to the foreign-aid disbursement loan-granting plate, as it were, the United States and its traditional Western partners and allies took Africa and the Third World in general for granted. They also routinely used the Bretton-Woods establishments of the IMF and the World Bank as the torture instruments to keep Africa's development in perpetual regression or check.
But, of course, our leaders also need to critically examine the extent to which our economic and technological collaboration with the Chinese may be negatively impacting our own cultural and moral values and integrity. In other words, the question of whether Ghanaians and Africans may be cheaply trading in one form of economic and/or cultural imperialism for another must be seriously considered. So far, Mrs. Owusu-Ekuful does not come off to me as one who is very competent for the cognitively and legally complex job of Communications Minister. I am here not facilely alluding to the mere possession of a law degree from a reputable flagship academy – be it local or foreign. Rather, what I am simply observing here is that the subject under discussion is about far more than dollars and cents or cedis and pesewas; it is squarely about both the short- and long-term destiny of our country. Just because the Chinese have literally stepped up to the plate to undertake this project that ought to have long been concluded by the rankly corrupt and grossly incompetent Mahama-led regime of the National Democratic Congress (NDC) some three years ago, does not mean that any healthy or robust conversation between the Government and the key stakeholders of the Ghana Independent Broadcasters Association (GIBA) must be taken off the table.
I realize here that I may be treading on treacherous ground, but my unmistakable understanding is that StarTimes is not performing or undertaking charitable work for its Ghanaian partners in this context. There is also a prime opportunity for the DTV/DTT migration facilitators to lucratively market their own culture here; which is all well and good, except that such psychologically and culturally impactful marketing strategy ought not to happen at the expense of but rather for the further enrichment of our culture. I am also quite certain that the Chinese are very appreciative of this fact. But, by the same token, we must also not play dumb and blind to the apparent fact that the Nigerians who are fast gaining dominance in Ghana's media industry also have their own cultural and commercial agenda here as well. I mean, when I come across such names and titles as "Dr. Chief Crystal Djirackor/Dzirakor" and I see the flamboyant manner in which this man is dressed and/or carries himself, I begin to wonder precisely where we, bona fide Ghanaian citizens, went wrong or got it wrong.
Granted that we are all Africans and, better yet, West Africans; still, the very notion of a "Dr. Chief Crystal Djirackor" being the Head or Chairman of the Ghana Independent Broadcasters Association does not sit well with me. Just yesterday, for instance, I was teasing my wife that she had been watching so much Nigerian TV drama on her cellphone that she was "dangerously" beginning to sound like a Nigerian and a total stranger to me. But I am equally annoyed by the vacuous moral grandstanding of pathologically cynical politicians like Mr. Sam George Nettey – this butterball of a political operative who weirdly prefers to be Eurocentrically known as "Sam George," which also sounds rather jarring to my indigenous and nationalist-oriented Ghanaian ears – whose own political party and government, the erstwhile Mahama-led National Democratic Congress, woefully failed in even such very basic duty as the collection of licensing fees from private radio and television operators in the country, to be raising Caine with the Akufo-Addo-led government of the New Patriotic Party (NPP) over the performance of an obligation which the NDC criminally and crassly incompetently failed to do.
You see, the cynical operatives of a thoroughgoing corrupt political machine like the National Democratic Congress have absolutely no right or moral authority to presume to lecture their far more progressive, patriotic, visionary and responsible counterparts of the New Patriotic Party on how to conduct the sacred business of the Ghanaian people. Indeed, as I adumbrated at the very beginning of this column, we are having this needlessly rancorous debate right now because of the woeful political and administrative incompetence of the democratically and wisely ousted Mahama-led regime of the National Democratic Congress which failed in the effort. Even so, the Akufo-Addo Administration must not throw caution to the wind in its dealings with foreign investors of all shades and nationalities. Rule Number Uno: No investor, local or foreign, is a charitable goodies dispenser.
*Visit my blog at: kwameokoampaahoofe.wordpress.com Ghanaffairs
By Kwame Okoampa-Ahoofe, Jr., PhD
English Department, SUNY-Nassau
Garden City, New York
September 23, 2018
E-mail: [email protected]