National Policy Summits: UMB Commits To Supporting Government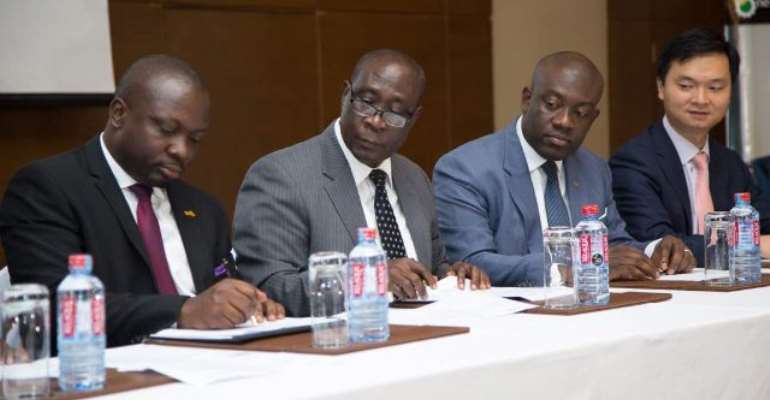 The Head of Public Private Partnerships of the Universal Merchant Bank has said the Universal Merchant Bank (UMB) will continue to support government in its National Policy Summits.
Speaking at the media launch of the 4th National Policy Summit, Roland Akafia stated that the Bank is very happy to join hands with government in undertaking the summit which will be held on September 24 -25 in Tamale.
According to him, the summits will create the platform for the citizenry to share their views as well as give contributions to government policies.
Mr Akafia also revealed that the Universal Merchant Bank is very interested in the upcoming Policy Summit because of one of the flagship programme, the One District One Factory.
"This particular one is very important to us because it is no secret that the One District One Factory initiative when it came out, we were the first bank to jump on board to promise our support to the government to deliver it successfully.
"Couple of weeks ago, we delivered the first project providing about $10. 7 million for the project and the Honourable Minister was kind enough to be there to grace the occasion" he stated.
The PPP Head further called on all Ghanaians especially stakeholders during the launch to participate and express their views.
"We want everybody from Kumasi, Accra and everywhere else to join us to discuss some of the flagship projects. We want to hear from the business community what they think so far and how to improve the process," he said.
The Information Ministry launched the 4th National Policy Summit earlier today under the theme "Assessing government flagship programme; the journey so far". The summit is set to take place at the University of Development Studies (UDS) campus in Tamale.
According to Information Minister-designate, Kojo Oppong Nkrumah, the summit will be dedicated solely to providing status reports on flagship programmes of government.