Book Review: Conversations With My Father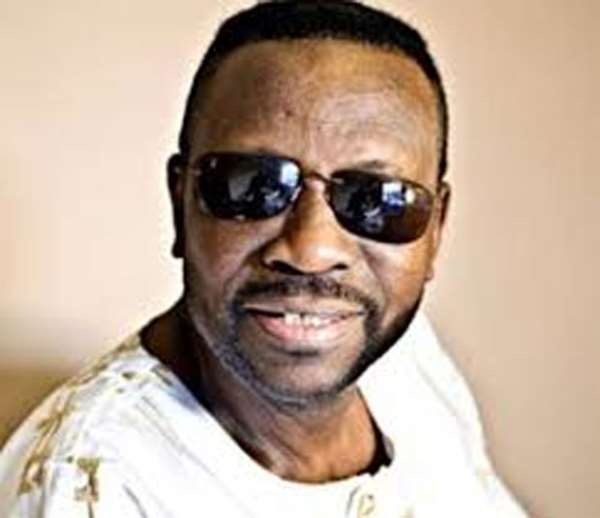 AJOA YEBOAH-AFARI SHOWS THE WAY By CAMERON DUODU
It is a great responsibility to be the relative of a person who holds an important office.
Where did such a person come from? How did he land his/her job? What did he/she achieve in it? What were the challenges that faced him/her and what can others learn from them?
In a society like ours, where the media tend to over-concentrate on events and hardly ever touch on the human interest aspects of our officials, a lot is inevitably lost to history. The actors on the public stage are themselves often too busy, or secretive, to record what they go through on a day-to-day basis, that can lay bare the human face behind the pubic mask.
So, when they die, they become NOTHING. They cease to exist physically, of course, but what's worse is that because they have left no record that may be used to tell their story to succeeding generations, they cannot teach others to be wary of circumstances -- and people -- who can arrange for them to fail in their chosen profession or in their appointed office.
Too late, many people in public office come to realise that they have allowed false loyalty to others or the superficial assessment of other people's character to incinerate the hard work they went through in order to reach their high positions or earn their reputations. They have a story to tell, but they never tell it. And so, wrong assumptions accompany them all the way to their graves.
Mr Boahene Yeboah-Afari was a great supporter of Dr Kwame Nkrumah's Convention People's Party (CPP) from its very beginnings and built up a very good relationship with Dr Nkrumah himself. As a member of a royal family in what was to become the Brong-Ahafo Region, this might have raised eyebrows, as the CPP made no bones of being antagonistic to the "privileged" elements in Ghanaian society. What then made Yeboah-Afari become an ardent member of the CPP, and a regional leader of that party?
This and other issues that need to be understood by anyone who wants to make sense of Ghanaian politics are answered – from the grave – by Boahene Yeboah-Afari through a book his daughter, the well-known journalist Ajoa Yeboah-Afari, has assiduously put together entitled "Conversations with My Father."
This book is a work of love, but it isn't just a panegyric account of a dad's life by a doting daughter. On the contrary, the author allows the father to tell his own story himself: she uses the ingenious technique
of the taped conversation, with the result that she offers a uniquely accurate exposition of the history and functioning of a "cog" in the "wheel" of national politics, from first-hand.
How did such often overlooked "cogs" help to make the "wheel" turn? How were decisions that affected the lives of many but were not adequately explained, taken (For instance, how did the Brong-Ahafo Region come to be created out of an allegedly impregnable socio-political entity of long standing called Ashanti?) Ajoa asks her father questions, and he gives her all the facts.
One senses that the man held back very little, for he realised that he would be asked by his astute journalist daughter about what he had left out, if he didn't volunteer the information himself. One thing is also clear: at the time of the interviews, the man's memory was extremely sharp. Dates, names, places, even the time certain events took place – it's all in his databank of a brain, and we are given the password to it.
Confident that he is talking to someone incapable of distorting or even misunderstanding his view-point, Yeboah-Afari lets it all hang out! What it was like to be appointed to the Nkrumah Cabinet; rivalry with Cabinet colleagues (like Krobo Edusei); intra-party intrigues; if one is interested in politics, one cannot put the book down once one begins reading it.
But it is not all politics. The variegated matrimonial adventures of Yeboah-Afari are unravelled, albeit with respectful delicacy. But to me, it is Yeboah-Afari's early years -- his search for education that took him, a relatively impecunious lad, all the way from Brong-Ahafo to Abuakwa State College, Kyebi; the vagaries of life as a day-student in the Abuakwa capital (which brought a sympathetic smile to my flips, as I had been through almost the same process myself, while going to school at the nearby Kyebi Government Senior School!!).
We also read about the fortitude and dedication that impelled Yeboah-Afari, once he had obtained his qualifications, to spread the
message of education to his fellow Brong youngsters, meeting and thwarting, in the process, the officious meddling of a British District Commissioner who wouldn't allow a secondary school to function under his watch unless it bore his official imprint. How Yeboah-Afari dealt with this particular episode ought to be widely quoted as part of the struggle against the obstructive tactics used by our erstwhile colonial masters, and how native intelligence could be harnessed to defeat them.
This particular story has many funny aspects that remind one of Kwaku Ananse, and the manner Yeboah-Afari relished its telling shows he had a good sense of humour.
A valuable lesson to be learnt from the book is how over-exposure to political and social hangers-on, when one becomes a prominent person, can lead to disastrous consequences for the individual so taken in.
All in all, then: a book that's both enjoyable to read and an instructive one as well.
Conversations With My Father
By AJOA YEBOAH-AFARI
Biography of Boahene Yeboah-Afari, Dr Kwame Nkrumah's FIRST Minister of Agriculture and Regional Commissioner for Brong-Ahafo.Published by DIGI BOOKS, TEMA