Bagbin Ready To Support Whoever Wins And Is Committed To Working With  All Contesting Candidates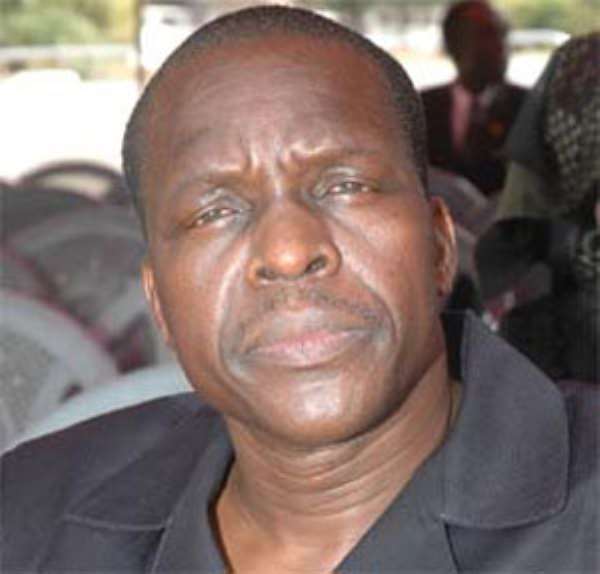 HON. Alban Sumanu Gbabin, who is among aspirants vying for leadership in the NDC has stated categorically that he would put his full weight behind whoever emerges victorious in the flag bearer race and will also love to work with all other contesting candidates if he wins.
He made this known at a meeting with a delegation from the NDC-PROFORUM who called on him at his campaign office in Accra on Thursday 19th September, 2018.
Hon. Bagbin who has been a member of parliament for the Nadowli constituency since 7th January, 1993 was of the view that power must be properly located in the party to enable the party to function smoothly whether or not in government.
The PROFORUM President Amb. Sam Pee Yalley had earlier on in an introductory remark stated the reasons for bringing together professionals from different backgrounds across the length and breadth of the country.
Amb. Yalley also recounted the achievements of the PROFORUM within it's short period of existence.
This included the purchase of picture printers for remote parts of the regions to support the efforts of the party during Branch registration exercise resulting in the registration of several thousand extra party members who would have been denied registration.
In addition, many members of the PROFORUM have adopted Branches in different parts of the country to provide needed support to make them vibrant in preparation towards 2020.
Dr. Ebow Jehu-Appiah, the PROFORUM Secretary General debunked the assertion that the professionals forum was supporting a particular aspirant. He was emphatic on the neutrality of the PROFORUM adding that whoever wins the race would enjoy the support of the PROFORUM.
Hon. Bagbin expressed his desire to support the efforts of the PROFORUM knowing how important it would be for the party.
He also indicated his willingness to be part of the proposed debate among the aspirants.
He wondered why TEIN had been neglected after it had helped the party to come to power after eight years in opposition.
The aspirant advocated for the provision of a welfare package for members in the NDC Constitution.
Hon. Bagbin urged the PROFORUM subject matter groups to link up with the leadership of the minority caucus in parliament to share ideas for the benefit of the party.
Amb. Yalley expressed appreciation for a successful meeting and added that the interaction should continue even after the flag bearer race since Hon. Bagbin has a lot to offer the youth in the party.
Issued by the
PUBLIC AFFAIRS DIRECTORATE