Ghana's Osu Ranked 20th Coolest Neighbourhood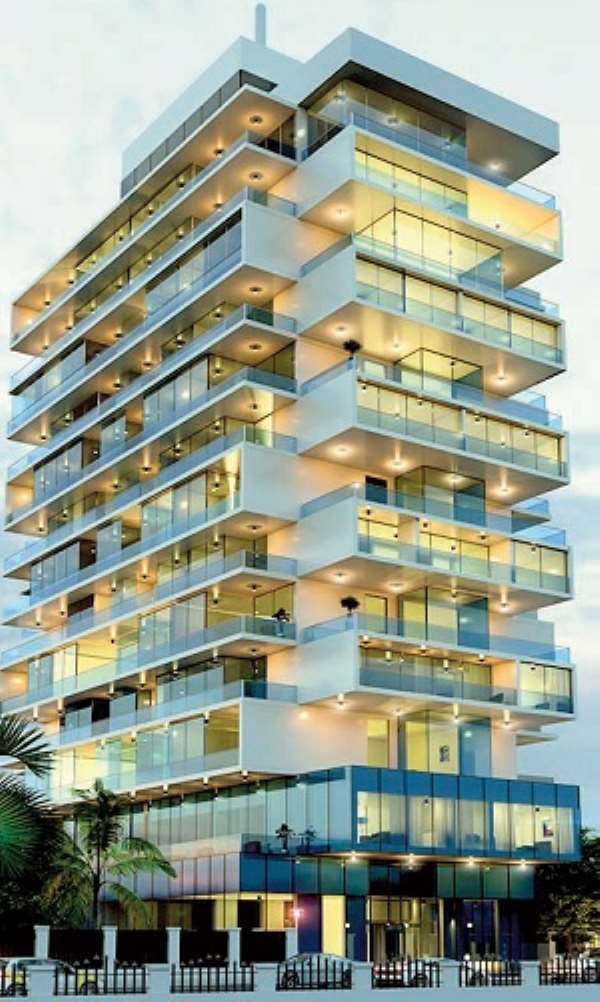 One of the 5-star buildings in Osu
The busy Cantonments Road, known to many local folks and virtually everyone as Oxford Street has been ranked as one of the coolest neighbourhoods in the world.
Osu, which is probably one of the busiest neighbourhoods in the country and known for many plush apartments and entertainment centres, is ranked the 20th coolest neighbourhood in the world by the influential Time Out guide.
The list was put together by local Time Out editors, city experts and 15,000 people surveyed across the world.
It is in celebration of the tour guide's 50th anniversary, and ranks the cities they say "should be on everyone's travel bucket list"
Osu boasts of some of the finest eateries in the city of Accra and can equally boast of some of the finest restaurants, bars, shops and cultural artifacts centres.
Citizen Kofi, Monsson, Firefly Lounge Bar, Heritage Indian Restaurant, Buka, Bella Roma, among others, are some of the places that attract both local folks and expatriates alike to Osu.
The 50 coolest neighbourhoods list features some fascinating city centres across the world, including Fitzroy in Melbourne , Enmore in Sydney and Highland Park in Los Angeles.
Interestingly, Osu ranks higher than some other 30 neighbourhoods in the world, including those in Dubai, Spain, Italy, Sweden, the United States of America, Japan, Switzerland among others.
The ranking, however, did not live out the menace of plastic waste pollution in Accra which has become an albatross hanging around the neck of city authorities.
" Accra has a vibrancy and energy that never sleeps, and in Osu , the pulse of the city is visceral. It's a little seedy, but very fun – especially at night, with its renowned bars, clubs and chop houses. The main thoroughfare, colloquially known as 'Oxford Street', backs itself onto the coastline, where bars line Labadi beach, horses and quad bikes make for ultimate selfie backdrops and the ocean gleams (even if plastic pollution renders it less than charming to swim in)," the surveyors noted.