Gabon hails 'brave' ICC decision not to probe violence claims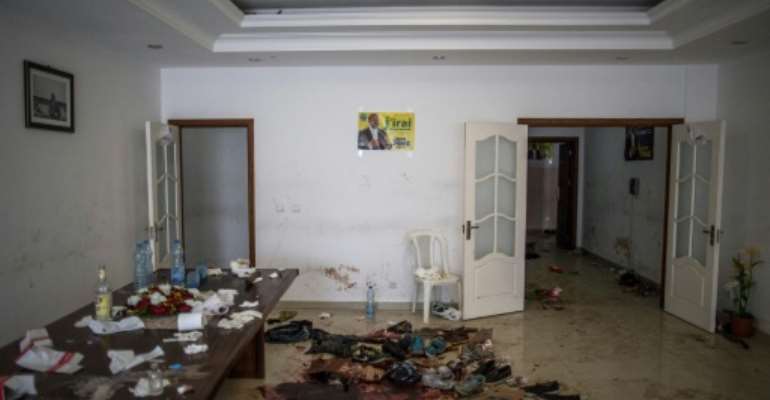 Gabon on Saturday hailed as "brave" a decision by the International Criminal Court not to open a formal probe into claims of violence after a disputed presidential poll in a country ruled by the same family for nearly 50 years.
The re-election of President Ali Bongo in August 2016 by just a few thousand votes led opposition leader Jean Ping to accuse the administration of electoral fraud.
Ali Bongo took power in 2009 after the death of his father Omar who took the helm of the oil-rich West African nation in 1967.
Violence broke out after the 2016 vote and opposition figures say that dozens were killed. The official toll was only four dead.
"The Gabonese government is happy with this fair and brave decision of the ICC which conforms to the version of events it gave to the court," government spokesman Guy-Bertrand Mapangou told AFP on Saturday.
He said Gabon "reiterates its faith" in The Hague-based institution which is facing a US threat of prosecution if its judges charge Americans with war crimes in Afghanistan.
The ICC announced its decision late Friday. It had sent a fact finding mission to Gabon last year following a suit filed by the opposition and 15 non-governmental organisations to investigate alleged crimes against humanity.
The government also filed a counter-suit alleging "incitement to hatred and violence" by the opposition.
Ping's headquarters were bombed after the vote and the opposition also claimed that widespread rights abuses were committed by armed militias who took to the streets.
The ICC however said that Friday's decision "by no means diminishes the seriousness of the violent acts and human rights violations that appear to have occurred in Gabon in the course of the post-election crisis".