Bank Of Ghana Should Reduce Minimum Capital Of Indigenous Banks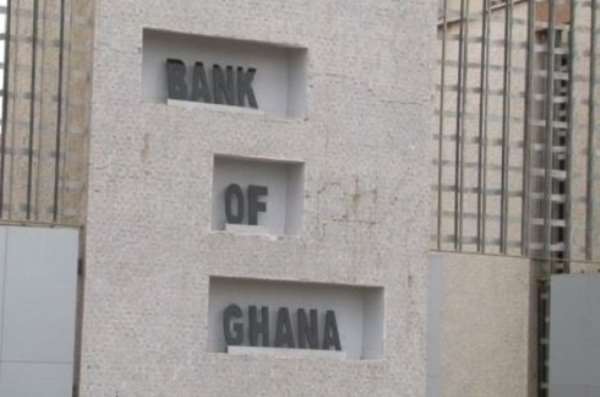 Dr Bediako Asare, the Regional Director of the Chartered Institute of Leadership and Governance (CILG-Ghana Chapter) has called on the Bank of Ghana to reduce the minimum capital for indigenous banks to GH¢250,000.00 instead of the GH¢400,000.00.
He said the current GH¢400,000.00 capital adequacy ratio should be targeted at foreign banks as was the case in the United Kingdom and the United States.
Dr Asare made the call at the 2018 African Leadership and Governance Summit, organised by CILG-Ghana in Accra.
Participants were drawn from academia, the banking sector, construction sector, the media, and corporate organisations, among others.
Dr Asare said the current banking crisis and turbulence in the job market in some organisations had some connection with the leadership and governance front and that some dramatic reforms and review needed to be undertaken.
He said there should be a clear regulation as to who qualified to be on the board of a bank and the duration of the term of office.
Dr Asare said the philosophy and idea of leadership permeated all sections of society and that all and sundry must attach greater value to it whilst ensuring that those at the helm of affairs delivered selfless services to the general good of the citizenry.
The main problem in Ghana and Africa for that matter was leadership, he said, and urged the leaders to think outside the box whilst being innovative and strategic.
Dr Asare called for more committed approach in the supervision of banks to forestall recurrence of the crisis to save the Ghanaian from loss of job.
He said the vision of the CILG was to train and produce committed and sincere leaders in every section of the Ghanaian society to enable them to impact their organisations positively.
Dr Kwasi Adu-Boahen Opare, a Lecturer at the Department of Electrical Engineering, Kwame Nkrumah University of Science and Technology, speaking on the topic; 'Leading with a Creative Urge,' admonished leaders to be creative and envisage future problems with their attendant solutions.
He said leaders should have foresight and be able to constantly generate ideas to solve daily operational problems by thinking outside the box.
'To become creative it has to do with knowledge, thinking skills and motivation,' Dr Opare said, and urged organisational managers to learn to motivate and reward their staff at appropriate times.
Mr Benjamin Kweku Acolatse, the Deputy Chief Executive Officer of Ghana Railway Authority, entreated leaders to always communicate any impending change to workers and not to keep them in the dark as that could create difficulty in implementing change.
'As leaders, most of our decisions are top-bottom, but that should also be bottom-up, which is the meeting of minds and more fruitful.'
He called on leaders to be abreast of the law, be transparent and communicate their change intentions and always plan ahead and avoid hearsay.