Education Policy: NPP government is not in a rush - Rev. John Kwofie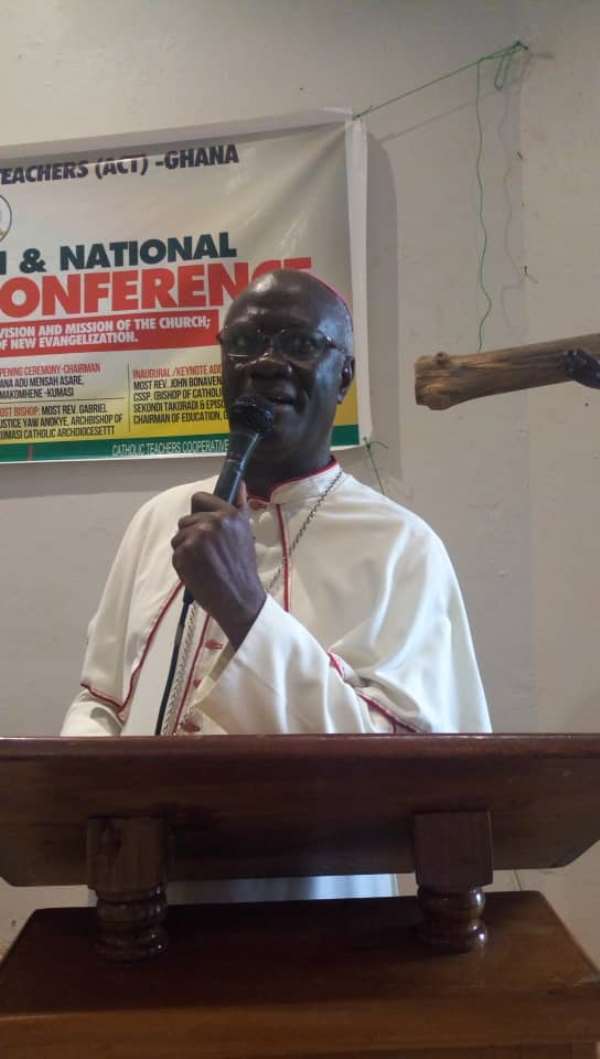 Rev. John Kwofie
The Bishop of Catholic Diocese of Sekondi Takoradi and Episcopal Chairman of Education, Ghana Catholic Bishop Conference (GCBC), Most Reverend John Bonaventure Kwofie CSSP has commended NPP government under Nana Addo's administration for their important education policies implemented in the country.
Speaking at Official Inauguration of the Association of Catholic Teachers (ACT) Ghana at Adom fie, Christian Village in Kumasi under the theme: "Implementing the Educational vision and mission of the church; The role of ACT in the era of new evangelization", he refuse to accept countless criticism from individuals and some political parties who have condemned and accused the NPP government on their education policies.
"We have witness a lot of courageous decisions leading to great reforms in education sector in Ghana, some have mention that the government is in a rush to fulfill a political agenda and disregarding reflection a stakeholder engagement, the government says we can not sit there and wait. what is the best time? the best time is today", he added.
He called on political opponent's not to prepare to highlight only the practical difficulties we are experiencing in the implementation on education policies but the good that it is doing not only to parents facing economic hardship in the country but above all to the meaning boys and girls who are able to access education through free SHS and Double track system.
He urged teachers to embraced the licensing examination which will make their profession yield positive results in the country.
National Coordinator, Association of Catholic Teachers (ACT) Ghana, Mr. Williams Boakye - Baafi advised teachers to let their attitude attract students.
The national constitution as well as the national cloth of the association were launched.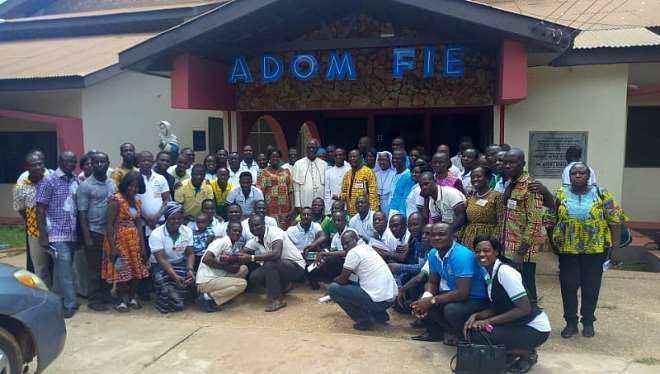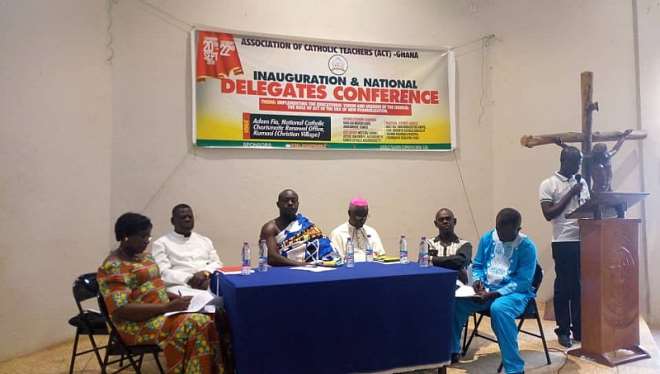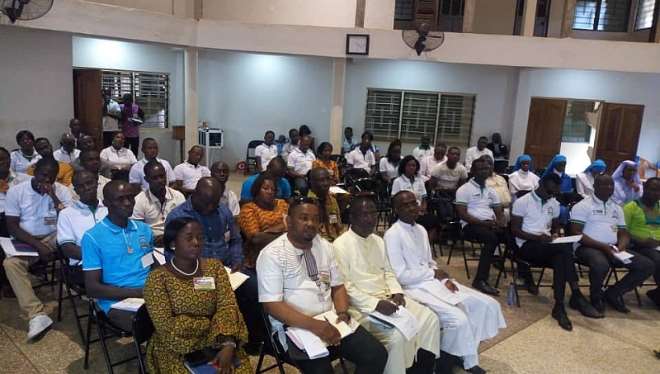 Daniel Kaku
Western Regional Contributor