Kwadwo Baah-Wiredu Memorial Lecture By Auditor-General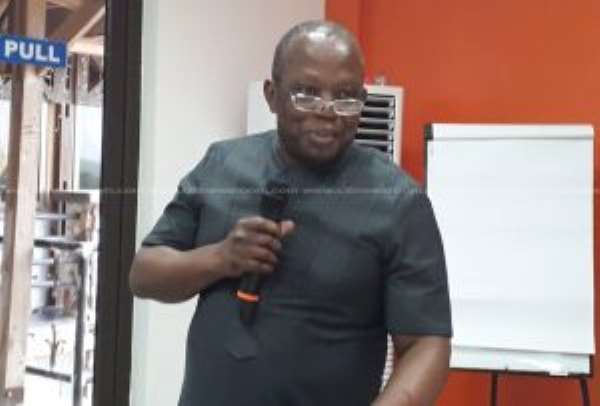 The Auditor General, Daniel Domelovo, delivered the third Kwadwo Baah-Wiredu Memorial Lecture on Thursday, 20th September, 2018.
The lecture was delivered under the theme "Protecting The Public Purse- Keeping the gate shut before the horse bolts" in memory of the late Finance Minister.
Mr Domelevo spoke about dealing with corruption in Ghana and the conduct of state appointees and persons within the public service.
He criticized the practice of appointing former heads of state institutions to occupy board chairmanship positions.
According to him, the practice festers tension and makes it easier for the current leadership to be undermined.
"The practice of bringing back former public servants to their old positions or bringing former Chief executives as Board members leaves much to be desired because clearly there will be conflict. Since I came to office, I have removed more than 200 people from office last year and this year. If they bring you back years later as a board member or board chairman, [you] can easily undermine who is there and so we have to take a second look at this. And some of the board members even if they are appointed, they think it's their second coming of Christ; they will not be leaving."
He also expressed concerns about the constraints of the Special Prosecutor's Office on its work.
Mr. Domelovo warned that the Special Prosecutor, Martin Amidu, is being rendered ineffective because of a lack of resources.
"The Special Prosecutor is not sitting well at all. There is no way he can be effective where he is seated,
Click here to read the full lecture by Daniel Domelovo.