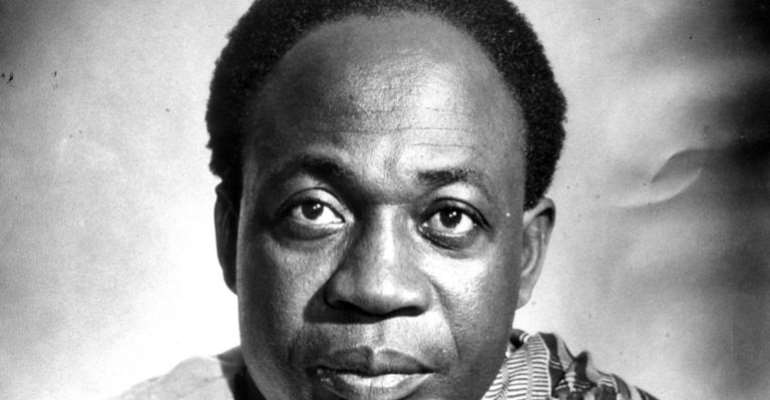 Whatever it is, Kwame Nkrumah's place in our history cannot be belittled; and I wish future leaders of this country would study him by reading his books or by listening to his recorded speeches.
Leadership is not just about leading people to deliver the everyday things; leadership is more about seeing a bigger picture and moving everybody towards it.
Kwame Nkrumah was great because he lived to pursue agendas that were beyond his time. He dreamt about the things that the people that he was leading could not fathom then.
Leadership must come with convictions. It shouldn't be an entitlement bestowed on people.
Today, President Nana Addo is pursuing an agenda - FSHS and track system - an idea possibly not shared by some of his party people.
But I must say that this policy is one great policy that would have far reaching impact on society for years to come if it succeeds.
And in spite of my challenges with the president in respect of other areas of his government , I think I like his convictions on the FSHS policy. It is a good thing.
I know a lot of people in my area whose wards are benefiting from a boarding secondary education with little cost to them.
I think this policy is a leveller . It offers better future opportunities to life to all sections of society.
And that is why the next NDC leader should not just be as we have seen in the past. Ghana deserves better than a leader who would campaign just on constructing schools and roads. We need a leader that would introduce a policy that would bring far reaching impact on society.
We need a leader that would restore confidence in our health system. The mass of the youth who would complete the FSHS would need jobs.
Even the education sector needs a structural reform to take us to another level of development. There has been the proposal to government to direct its largest support to education to vocational and technical education instead of the system we have now that provides more support to liberal education as compared to vocational and technical education .
This possibly might be the only way to get the right kind of labour that would be deployed in our productive sectors.
This effort might be daunting since it might lead to digging from the root a system that has existed with us for centuries. Many would resist this attempt because their own sources of living would be threatened.
But we can do it. It would take a president with strong conviction to do it.And that is the kind of leader political parties must offer us in their presidential primaries.
I am sorry to say that NDC hasn't gotten much to show in terms of delivering revolutionary policies in this fourth republic. It seems NPP has delivered all the far reaching social policies in this fourth republic. Mention them: Mass Transport System, Mass Health Insurance and now FSHS policy.
Ironically, NDC is the social democratic party.
NDC has a daunting task to give the nation that vibrant and task-oriented leader in the next election. I hope they would not shoot themselves in the foot by making former president Mahama the standard of what Ghanaians need for the future to come.
Paul Zowonu
Accra
#talkingblues
21/09/18: 7:56