Mahama Insists Nkrumah Memorial Day Still Founder's Day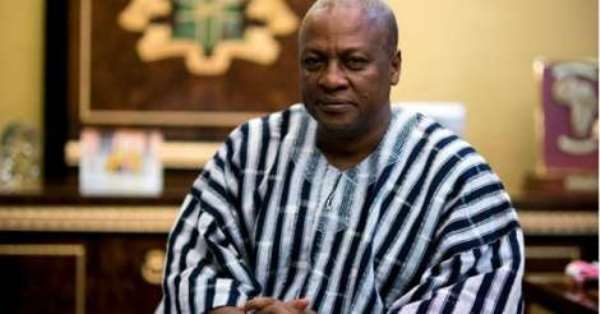 Former President John Mahama has maintained September 21 remains the country's Founder's Day, despite government changing the day to Kwame Nkrumah Memorial Day.
The Mills administration, under which Mr Mahama served as Vice President, declared Kwame Nkrumah as the founder of Ghana and set his birthday, September 21, to celebrate him.
The New Patriotic Party (NPP) has consistently contested making Nkrumah the founder of Ghana, saying many others also contributed to the Independence struggle of Ghana.
In a tweet Friday morning, Mr Mahama refused to recognise the day as Kwame Nkrumah Memorial Day, maintaining Founder's Day.
said: "Today remains our country's Founder's Day- a special day to reflect on the life & works of Dr. Kwame Nkrumah. His contribution to Pan-Africanism is beyond Africa. His vision for Ghana is profound."
— John Dramani Mahama (@) 2013-07-22 14:22:09.0
Last year, President Akufo-Addo proposed legislation to designate August 4 and September 21 as Founders Day and Kwame Nkrumah Memorial Day respectively.
Both days will be observed as a public holiday, a press statement signed by the Director of Communications at the Flagstaff House.
Kwame Nkrumah Memorial Day will replace the Founder's Day, marked on September 21 which also happens to be the birthday of Dr Kwame Nkrumah, Ghana's first president.