Second Lady Samira Advocates For Clean Cookstoves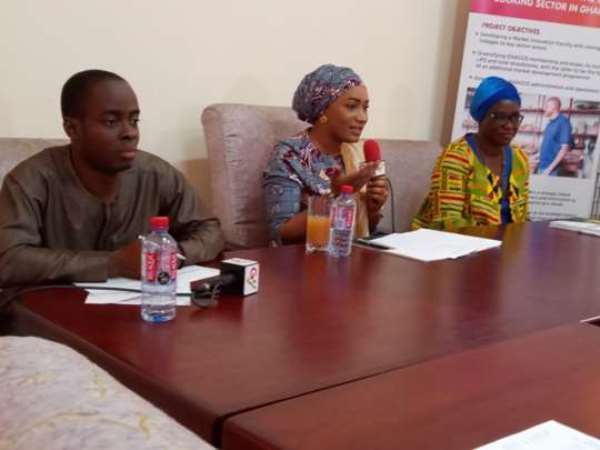 Hajia Mrs Samira Bawumia, the Second Lady, has called for the promotion of the use of Clean Cookstoves to help save the dwindling forest resources of the nation.
She said there is the need to produce Clean Cookstoves in a way that was affordable and efficient for people in rural communities; so that they could make the decision to move to Clean Cooking.
Clean Cookstove is a stove with higher efficiency or lower emissions than a traditional stove, including being safer to use and more durable.
Hajia Bawumia, who also doubles as the Ambassador of Global Alliance for Clean Cookstoves, made these remarks at the Eighth National Policy Dialogue, dubbed 'Making Clean Cooking Technologies a National Priority' in Accra.
The Policy Dialogue was organised by the Ministry of Planning in collaboration with SNV Netherlands Development Organisation and the Ghana Alliance for Clean Cookstoves and Fuel (GHACCO).
The dialogue sought to create a forum for sharing of ideas for policy formulation.
Hajia Bawumia said the use of Clean Cookstoves also provides efficient and Clean Cooking, which goes a long way to protect the environment and improve livelihoods, especially that of women.
She called for the sensitisation of the public on the health benefits of the Clean Cooking technology, so that more and more people would gradually adopt its usage.
With regards to having a centralised national policy on the Clean Cooking, Hajia Bawumia said there is the need for opened mindedness in having someone with the authority for the implementation of the Clean Cookstove Policy across all sectors of the economy.
The Second Lady said the Clean Cookstove Policy would have a multi-faceted benefit for the nation.
Reasearch shows that about 70 per cent of rural people in Ghana still use biomass as their source of cooking.
The World Health Organisation (WHO) said over three billion people in low- and middle-income countries rely on solid fuels (wood, animal dung, charcoal, crop wastes and coal) burned in inefficient and highly polluting stoves for cooking and heating, currently resulting in some four million premature deaths annually.
According to the WHO these same household pollutants, such as black carbon, also have climate warming effects.
Dr Ishmael Ackah, Technical Advisor, Ministry of Planning, called for making the issue of promoting Clean Cookstoves a national priority.
He said according to a World Bank Report, annually Ghana loses about 16,600 human lives because of indoor pollutions.
He said beyond this there were also other challenges in terms of women using their precious time to go and look for firewood and the issues of deforestation.
Mr Dramani Bukari, Senior Renewable Energy Advisor, Voice For Change Partnership (V4CP) Programme, SNV, called for a consolidated national policy framework specifically for improved Clean Cookstoves to help address the challenge of household air pollution.
Madam Sarah Naa Dede Agbey, Chairperson, GHACCO, also called for a centralised national policy for the Clean Cookstove sector with an entity for its implementation.