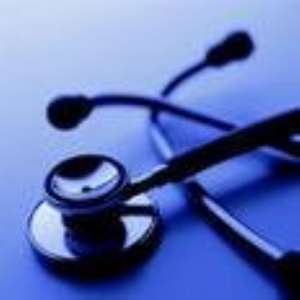 Unmotorable roads have for years compelled residents of Brukum in the Yilo Krobo Municipality of the Eastern Region to use an armchair as ambulance for emergency medical attention.
Maternal labour, and other health complications that require advanced attention, for hours, is managed on the chair borne on shoulders, and manoeuvred through a rocky three mile journey to the Agogo Clinic.
Nene Tetey Kwaku Tsatse, chief of Brukum Tsre Tsom, told the Ghana News Agency (GNA) 'maternal labour and child birth have always been a nightmare for us' adding that expectant mothers were forced to take up residence in the neighbourhood of the Agogo Clinic ahead of delivery.
The chief said fixing the road would be for them an intervention that would end such dilemma and transform the lives of the people as well.
Nene Tsatse said the stretch was last shaped nine years ago and that his community and several others in the area with a total population of about 5000 were almost becoming a ghost town.
The communities are virtually cut off from city life and remain stuck in mud structures as it is impossible to cart building materials such as cement.
The handful of teachers who accept posting to the community's dilapidated school would report for class hours behind schedule, affecting academic performances.
Commercial vehicles have for years abandoned the road and operators of commercial motorbikes charge fortunes to ply the harsh terrain, leaving residents with no option than to trek to the Agogo Clinic on foot.
GNA met scores of residents on the road head-porting a wide variety of farm produce including processed cassava flour to the Agogo market.
Mr Ebenezer Tetteh Kupualor, Municipal Chief Executive of Yilo Krobo, said his administration inherited broken road building equipment and was working to restore access to tens of communities in similar conditions within the municipality.
He said the Brukum road has been captured in the Assembly's development plan, and would be shaped as soon as funding constrains were eased.
GNA
By Samuel Akumatey, GNA