Rescue ship seeks haven for 11 migrants saved off Libya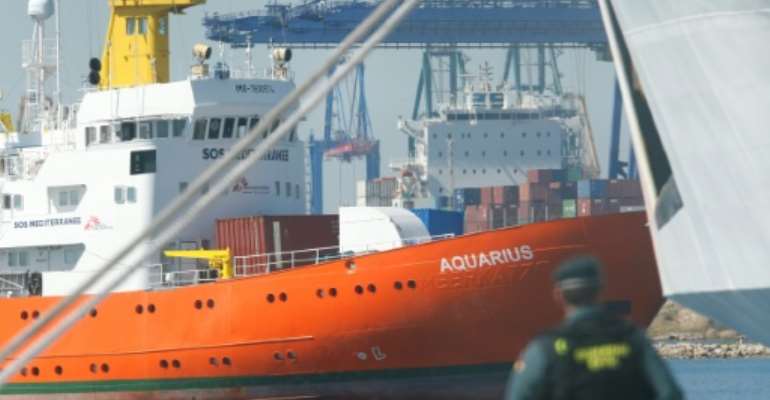 Migrant rescue ship Aquarius was seeking a safe haven for 11 migrants it saved off Libya Thursday, after refusing to return them to the north African country, aid groups MSF and SOS Mediterranee said.
The vessel moved in to save 10 men and an unaccompanied minor from a sinking boat after trying to alert Libya's coastguard Thursday morning.
The migrants were from Pakistan and Ivory Coast.
The Aquarius said it had contacted Italy, Malta and Tunisia asking for help. Rome had passed on the information to the Libyan coastguard, who asked them to hand over the migrants to one of their patrol vessels.
The crew of the Aquarius responded that they could not legally comply as Libyan ports were not considered places of safety, said SOS Mediterranee, a French NGO.
Since Italy's Interior Minister Matteo Salvini closed the country's ports to migrants in June, the Aquarius has been forced to find new havens for the migrants it saves and has landed people in Spanish ports.
The Aquarius was recently forced to lay up in the French Mediterranean port of Marseille after Gibraltar revoked its flag. It is now registered in Panama.
Earlier this month, the UN refugee agency UNHCR said that although the numbers attempting the crossing from north Africa to Europe had fallen sharply, the danger of dying during the crossing had increased sharply.