NAPO Launches Zonal Skills Competition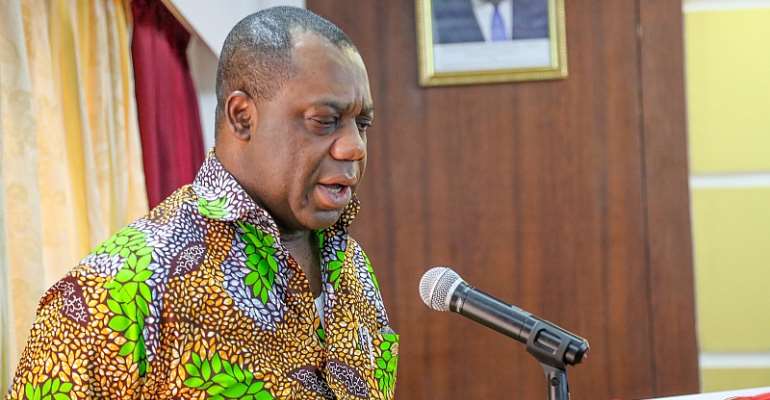 The Minister for Education, Hon Dr Matthew Opoku Prempeh today opened the first ever Zonal Skills Competition to be held in Ghana. The development of skills in the country is one of the areas the government is paying critical attention to.
Whilst several factors influence Ghana's industrialization effort, one significant factor that will contribute to the success of the "Ghana Beyond Aid" agenda is the development of a technical and vocational-skilled labour force.
The theme for this year's competitions is "Skills for Jobs and National Development" He pointed out how on the international scene, WorldSkills International (WSI) is the global hub for skills excellence and development. WorldSkills International "works through international corporation and development between industry, organizations, and institutions, to promote the benefits of and need for skills professionals through grass-roots community projects, skills competitions, and knowledge exchange."
The "Ghana Skills Competition," as our own competitions will be called, will also be held on that basis but will be held in alternating years with the international competitions.
The Ministry of Education, through the Council for Technical and Vocational Education and Training (COTVET), has planned the 2018 Zonal and National Skills Competitions to inspire world-class excellence in skills development and to introduce the youth to a variety of skilled careers. For the zonal competitions, the country is divided into two zones; the Northern Zone and the Southern Zone.
The Northern Zone consists of Upper West, Upper East, Northern, Brong Ahafo and Ashanti Regions.
The Southern Zone consists of Western, Central, Eastern, Volta and Greater Accra Regions. The Zonal competitions will be held from today through 21st of September, and the National Competitions will be held from 6th – 9th November.