StarTimes To Do Work Already Done By Ghanaian Company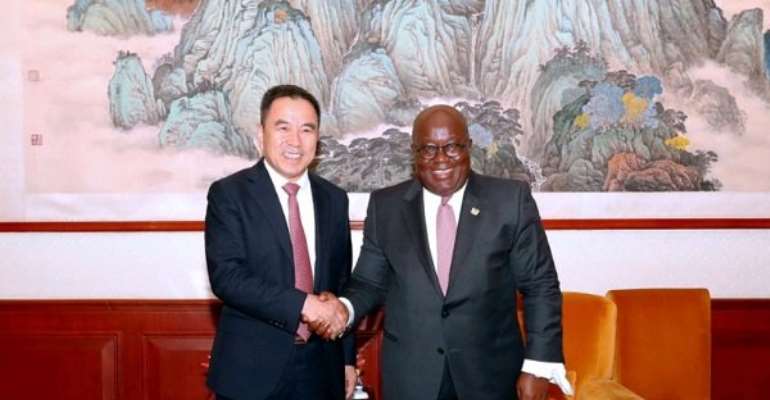 Ghana's bromance with China could give Chinese firm StarTimes a second chance to provide infrastructure for digital terrestrial television after a failed attempt in 2012.
StarTimes blew its chance to supply and install the Digital Terrestrial Television (DTT) network platform for Ghana after their contract signed in 2012 was cancelled by government in 2015.
Apparently, the $95m contract required StarTimes to secure funding from China's Eximbank to execute the project. With the money not coming, a disappointed Communications ministry finally cancelled the deal.
Government later announced a new deal with a Ghanaian-owned company K-NET who did the work for $82.4m which is $13m less than the failed Chinese offer.
Deputy Communications minister George Andah called the work done by K-NET "amazing".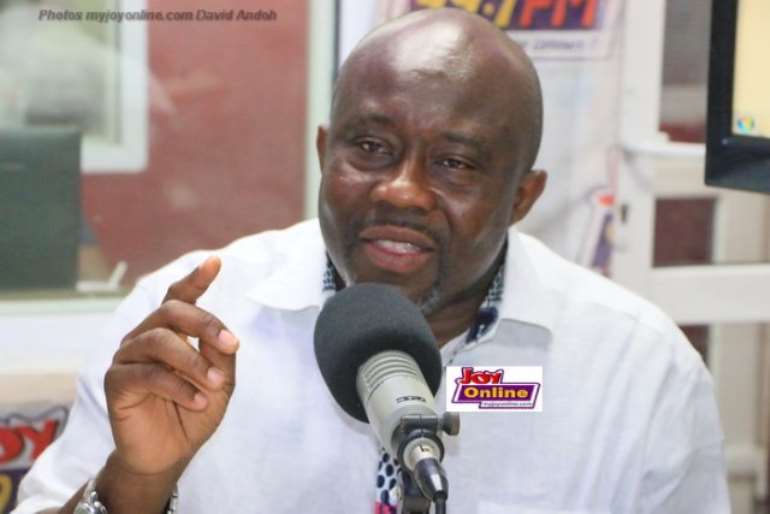 Photo: Deputy Communications minister George Andah
While the work was being done StarTimes went to court over the abrogation of the contract claiming $200m in judgment debt.
They lost at the High Court in February 2015, later the Appeals Court and later the Supreme court. They then went in for international arbitration in July 2015.
Government was confident it was going to win the arbitration case. But a new Akufo-Addo government after winning power decided a settlement was better.
The Akufo-Addo government is looking for a $1.5bn Chinese facility which was clinched by the Mills government in 2011. That money never came.
But the Akufo-Addo government wants that Chinese money and has been told, a condition for the Exim facility includes engaging Chinese company, StarTimes.
"I am sure you know how the Exim facility works? It is tied to a supplier that China determines," Deputy Communications minister George Andah told Joy FM's Kojo Yankson.
So StarTimes is back in Ghana - a second chance - this time to do "enhancement" work to that which was done by K-NET.
The enhancement includes;
1. HD Capability
2. Backup Infrastructure
3. Regional Channels
4. Building for DTT Company Headquarters
5. Content Production Facilities
6. Renewable (solar) energy source
K-NET sources have disputed the need for any enhancement to the network they have built. They say they have either provided or build in capacity for every single enhancement prescribed by Mr Andah, except the solar energy, which, according to our source, KNET has already proposed to government.
In essence, StarTimes could be getting a contract to do work already done by the Ghanaian company.
They also claim they were the ones who proposed that government sell off some 4G spectrum licenses to finance the DTTP project.
The source also questions the need for government to build content production facilities. That, according to the source, should be done by those who acquire licenses to broadcast on the digital platform.
A member of Parliament's Communications committee, Sam George, called the Communication ministry's justification for enhancement needless because they are already within the existing digital terrestrial television infrastructure.
Sam George also rejected government's explanation that the deal with StarTimes was to avert Ghana losing out at the arbitration case.
The NDC MP said the Attorney-General under the previous administration was on course to win at international arbitration until government changed hands in 2017.
Government signed a Memorandum of Understanding (MoU) with StarTimes in August 2017 to terminate the arbitration process in London.
"StarTimes have lost this case consistently…this government comes in and for whatever reason chooses to go and sign a deal [with Startimes]," the Ningo-Prampram MP said.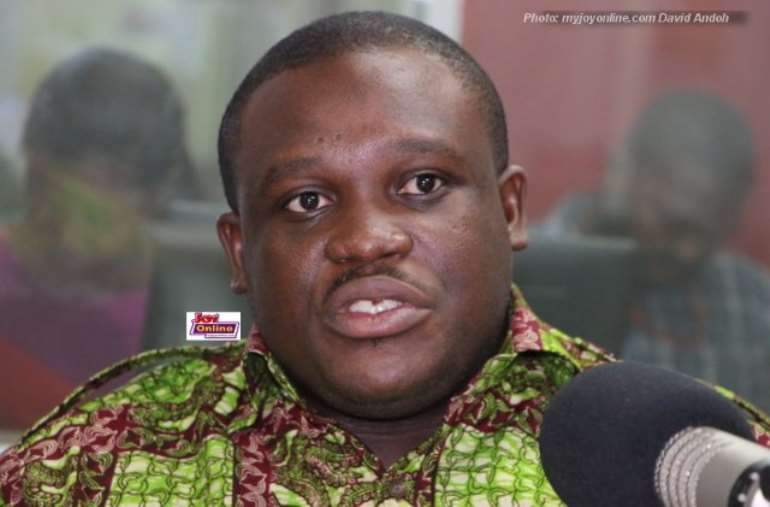 Photo: Member of Parliament's Communications committee Sam Dzata George
Sam George said government's claim that Ghana lost out of the Chinese Eximbank facility after it terminated its contract with StarTimes is false.
"The Exim facility only got terminated recently…If the ministry doubts it, I will put out evidence to show that it was only on 11th of May 2018 that the Ministry of Finance was informed of the termination of the facility", he said on Joy FM's Top Story.
The Ghana Independent Broadcasters Association (GIBA) has expressed alarm over the government's re-engagement of StarTimes.
Digital migration would offer television viewers better picture quality, clear sound, more channels and more choices and interactivity. But Ghana has missed the deadline for digital migration several times with the latest deadline set for 2018.
Story by Ghana|myjoyonline.com|Edwin Appiah|[email protected]