US$1.2Billion Spent On Transport Sector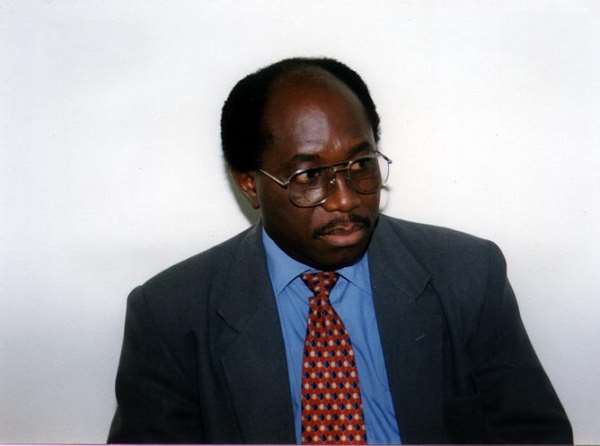 The government of Ghana has spent a total of US$1.2 billion on road and transport sector for the period of three years, the Minster for Road Transport, Dr. Richard Anane disclosed this to journalists yesterday at the sixth ministerial meet-the-press series in Accra. He said this extends from 2002 to 2005.
Given the statistics, the minister said the government has completed 65% of the national feeder roads network adding that "at the end of 2000 about 874km of feeder roads were tarred. From 2001 to the present 506km feeder roads have been tarred with 57 bridges completed" .
On the urban roads network, he said it has increased from 3,365km to 4,655km from 2001 to 2005 saying "the main reason for the increase was the creation of more municipalities.
He said the trunk roads network in the country have seen major rehabilitation works since the inception of the current government. He said 810km trunk roads; network were under rehabilitation, 390 km have been completed and 2,100km are upgraded
"About 65.5km of town roads are being constructed while six major bridges such as Ningo, Jomoro and Aframso have been completed", he added.
Dr. Anane said the impact of the construction of the roads to the economy could not be over emphasized as it has generated 83,500 direct employment opportunities and 20,000 indirect jobs.
"This has also contributed to average fall of 10% to 5% in post harvest losses of crops and an appreciable modal shifts from head-loading to the use of mortised and other intermediate means of transport", he said.
He stressed that the government is also constructing more dual carriage roads to reduce motor accidents on the major roads in the country. He said the government was in consultation with the private sector to actualize the Public Private Partnership in road infrastructure and transport services development to help the government meet the huge funding of the roads constructions.
He announced that the ministry and the Kwame Nkrumah University of Science and Technology had commenced a postgraduate course in Road Engineering and Management to feed the industry with the needed human resource base.
He also disclosed that his ministry and the ministry of Harbours and Railways are in consultation with other stakeholders to formulate a National Transport policy programme that would form a new basis for the Transport Sector Development Programme.
He said they are expected to complete their work at the end of 2006 and the issue they would discuss centre on road concessioning, institutional reform of the transport sector, local constructions industry and urban transport studies