Nkrumaists Of North America To Hold Conference In Ghana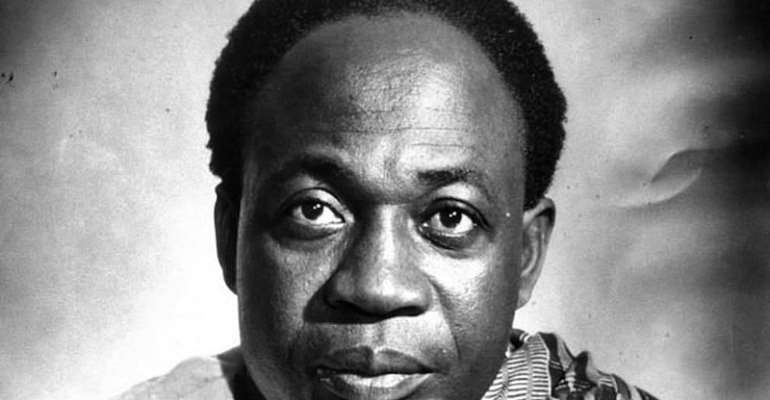 A two-day open conference is set to be held at the University of Ghana, Bank of Ghana Auditorium, on the 20th and 21st of September to remind young Ghanaians of the relevance of Nkrumah's ideas in Ghana today.
The two-day event organised and sponsored by the Concerned Nkrumaists of North America (CNNA) is expected to address various pressing issues bothering the ordinary Ghanaian.
The conference, will be chaired by Prof. Ivan Addae-Mensah, former vice-chancellor of the University of Ghana with Dr. Thomas Mensah, co-inventor of fibre optics technology, as the Guest Speaker. Motivational speakers include Mr. Sam E. Mensah, former Chairman of Ghana Stock Exchange, Dr. Nicholas Atampugre, Dr. Benjamin Anyagre, Mr. Anis Haffar, Prof Raymond Osei, Prof. Cynthia Hewitt, Mr. George Baffour, Mr. Ekow Duncan and Mr. John Yaw Opoku who will engage participants in a self-examination discourse on issues pertaining to economics, politics, youth and women and the relevance of Nkrumah's ideas in solving the problems confronting Ghana today.
The local organiser of the CNNA, Akyaaba Addai-Sebo, said the main objective of the conference was to prepare the ground for the younger generation to take over.
"We expect every Ghanaian to see this convention as a gathering of the young generation to examine their future in the present because a nation is near collapse when the vast majority of its youth wake up in the morning with nothing to look forward to," he stated.
Mr. Addai-Sebo added that the older generation have disappointed the younger generation who are seeking for an alternative, hence falling back on some ideas Nkrumah left behind was the best alternative for Ghanaians. Nkrumah has become the cornerstone that the builders rejected.
The Concerned Nkrumaists of North America (CNNA) is a group of Ghanaians who advocate social and economic justice for all Ghanaians, as expressed by Dr. Kwame Nkrumah through his many writings such as I Speak of Freedom, Consciencism, Africa Must Unite, Dark Days in Ghana and the actualisation of his well-planned development programmes.
The CNNA chairman, Prof. Thaddeus Ulzen, modernised versions of Dr. Nkrumah's vision and ideals are necessary for any chances of redemption for the suffering masses of Ghana.
According to the group there is a need for government to create and to distribute opportunities, equitably, in order to establish and maintain social and economic justice for all Ghanaians.
CNNA further believes that the vision and ideals expressed by Ghana's first President Dr. Kwame Nkrumah and co-President of Guinea, through his many writings, development plans and praxis, provide adequate promise of opportunities for the redemption, self-reliance and self-liberation of all Ghanaians. CNNA also notes that though Nkrumah's works are studied all over the world, this is not so in Ghanaian institutions of higher learning. This they consider an intellectual tragedy.