Drivers resist AMA ejection attempt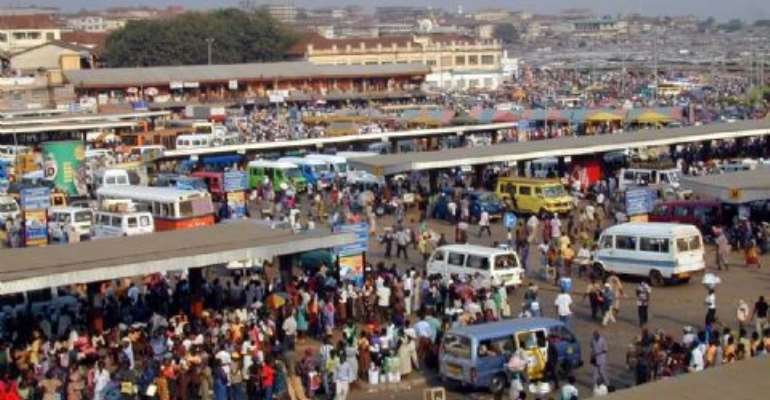 Accra, Oct. 18, GNA - Drivers operating at the Odawna Lorry station at the Kwame Nkrumah Circle on Tuesday resisted attempts by personnel from the Accra Metropolitan Assembly (AMA) to eject them to make way for the construction of a new market.
The drivers argued that the AMA should provide them with a temporary station till the project was completed and failing that they would be compelled to load along the road.
Mr Raphael King, Chairman of the Suhum/Nsawam Private Road Transport Association (PROTOA) said a month ago, officials of the metropolis met members of the association and were asked to relocate at Adabraka Sahara.
He said when they visited the site the place was not suitable for their operations.
He said they met both Mr Stanley Adjiri Blankson, AMA boss and Sheikh Ibrahim Cudjoe Quaye, Greater Accra Regional Minister and appealed to them to do something about their location issue but nothing was done about it.
Mr King said around 0830 hours Tuesday an AMA task force led by Alhaji Alhassan, who is in charge of the Holy Gardens used a bulldozer with sand to block all the access roads to the station and ordered them to leave the place.
He said the situation resulted in a confrontation between the officials and drivers, which led to Alhaji Alhassan slapping one of the drivers.
Mr King suggested that the AMA should allow the drivers to use a portion of the proposed market as a lorry station whiles the contractors' work on the other part.
Mr Ali Baba, Special Assistant to the Mayor, in reaction to the drivers' statements said the assembly was not obliged to provide a temporary place for the drivers.
He said the Assembly had earmarked the Odawna Park as a commercial centre and not a lorry station.
He said for a long time the assembly was mobilising both human and material resources to develop the place for commercial activities. He said the AMA has about 116 lorry parks in the metropolis and asked the Odawna drivers to join their colleagues at the Kaneshie-Odorkor station.
The Ghana News Agency observed that the drivers were still loading there when it visited the scene at about 1100 hours after a temporary hold up during which tempers flared.