AGI Applauds Decision To Implement CTN Without Charges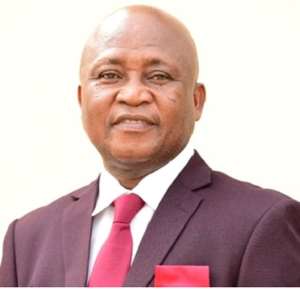 The Association of Ghana Industries (AGI) has applauded the government's decision to implement the Cargo Tracking Notes (CTN) without any charges to the importer or shipper.
A statement signed by Dr Yaw Adu Gyamfi, its President, said the 'AGI will quickly like to see further consultation of all relevant parties to find a workable solution to the impasse over the implementation of the CTN'.
'The implementation of the CTN must be a win-win situation for all stakeholders so that no party is unduly disadvantaged to the detriment of their business operations.
It is our expectation that the stakeholder consultations leading to the implementation of the CTN on the re-scheduled date will enhance compliance.'
The opportunity created to allow for increased stakeholder consultation was therefore in the right direction.
The statement said the association was not going to endorse attempts to frustrate the roll out of reforms at the ports.
It added that port efficiency and the current reforms constituted critical drivers for trade and economic growth.
The AGI was however eager to make sure that doing business in Ghana using CTN did not unduly burdened them.
The statement said the Association was concerned about the agitations following the announcement that the CTN was coming into force effective September 2018.