Banking Sector Cleansing Should've Been Done 'More Quietly'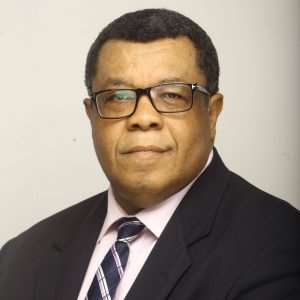 A National Democratic Congress (NDC) flagbearer hopeful, Goosie Tanoh, believes the Bank of Ghana made too much of a show in its recent attempts to sanitize the struggling banking sector.
Speaking on Metro TV's Good Evening Ghana, he said the press conferences "were too much."
Mr. Tanoh said the BoG's priority ought to be on restoring confidence.
"What I would have liked is less publicity and more shoring up of confidence in the banks. Right now there is a lot of lost confidence in the banks… quietly, you move. You move and implement quietly so that you restore that confidence that was lost."
Between August 2017 to August 2018, seven indigenous banks have had their licenses revoked over liquidity challenges.
Five of the collapsed banks; namely Royal Bank, Beige Bank, Construction Bank, Sovereign Bank, and uniBank. were merged into Consolidated Bank Ghana Limited.
Mr. Tanoh also lamented the spate of partisanship in the country when asked whether he felt there had been a witch-hunt as part of the sanitizing the banking sector.
"When you intervene, you must be impartial and not witch-hunt, and I think people got the sense that some of this was a witch hunt and so on."
"I think that there is too much of partisanship in this country. There is too much nonsense in this country. We need to get rid of it and do the right thing," Mr. Tanoh said.