Holland-based Ghanaian conceals cocaine in shoes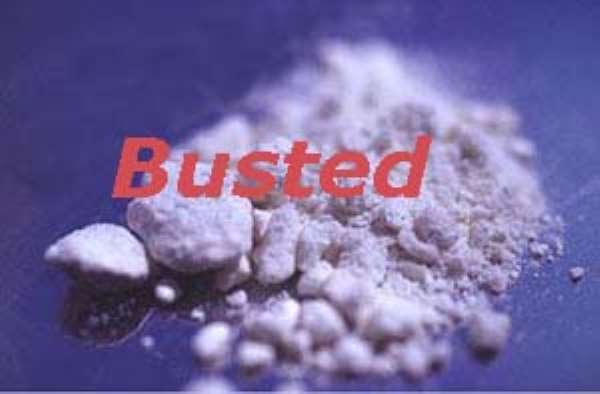 Accra, Oct. 17, GNA - A businessman, who allegedly concealed drugs suspected to be cocaine in his pair of shoes in order to outwit security personnel was remanded into prison custody by a court on Monday.
The court remanded Joe Owoahene Acheampong into prison custody for attempting to export and possessing cocaine.
It did not take the plea of Acheampong, a Ghanaian who possesses a Dutch stay permit, and ordered him to reappear on October 31.
The case of the prosecution is that at about 2130 hours on October 11, this year, Acheampong arrived at the Kotoka International Airport (KIA) to board a KLM flight to Amsterdam.
While he was going through departure formalities, personnel of the Narcotics Control Board on duty at KIA after studying his strange behaviour invited him and conducted a scan on him. The scan revealed that Acheampong had some foreign materials in his pair of shoes.
The prosecution said the drug had been compressed in the inner liner of Acheampong's shoes. The drug was removed and a test proved that that it was cocaine.
Acheampong was handed over to the police and in his caution statement he claimed that the drug were given to him by someone at the Neoplan station to be handed over to another for a fee of 2,000 Euros.