No Christmas holidays for Black Stars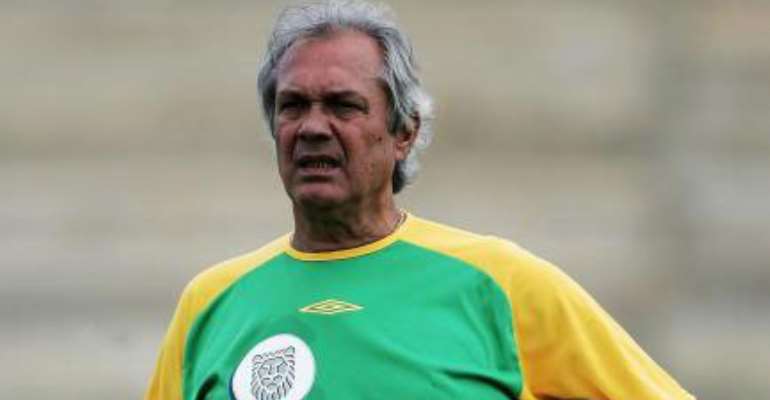 Accra, Oct 17, GNA - There would be no merry making for Ghana's national team the Black Stars during this Christmas holidays when the entire world takes a break to celebrate the birth of Jesus Christ.
The players who would gain the call to fly high the trio national colours of Red-Yellow and Green of Ghana in the next Africa Cup Championship slated for Egypt in January would be compelled to replace the festivities with active preparations towards the competition. The Stars are programmed to commence camping on December 19, four clear weeks before the competition in their pursuit to have enough preparation capable of bringing them honours in the two-week biggest continental soccer fiesta.
Coach Ratomir Djukovic told the GNA Sports that, "I plan to begin camping on December 19, so that we can have enough practice for us to build a strong squad for Egypt".
The Serbian is relishing a camping venue outside the shores of the country for a period of about a month an arrangement he envisages would profit the team's fortunes during the 16-nation tourney.
Even though the coach who made history last month by becoming the first coach to qualify the nation to her maiden World Cup appearance remained tight lipped about the country of destination, he said "I would like to camp the boys outside Ghana for special reasons. This will help to improve on their concentration and do a lot of good to their preparation and I'm convinced that will be the best choice for the team".
The coach would begin camping of the team with the local component on December 19 and would be expecting their foreign counterparts to join the team two weeks before the championship commences.
"The difficulty is always with getting the foreign-based players early enough to do something meaningful, but I'm still sure if they are in camp by January 8, we will have enough time to prepare for the tournament".
The Egypt competition becomes the coach's second appearance in succession having made history in the last edition held in Tunisia by qualifying Rwanda to a debut Nation's Cup two years ago. Djukovic is expected to return to the country from his native country of Serbia Montenegro by the end of October where he has been holidaying in the aftermath of the Stars 4-0 emphatic victory over Cape Verde earlier in the month.