WordDigest: Five dimensions of faith (5) Be a thanksgiver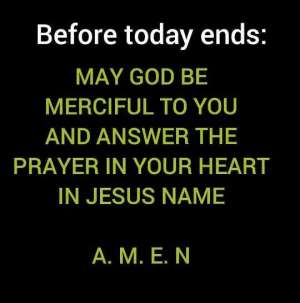 "A Psalm of David, when he changed his behavior before Abimelech; who drove him away, and he departed. I will bless the LORD at all times: his praise shall continually be in my mouth."
[Psalms 34:1]
KJV
Today, we will bring an end to the series "Five dimensions of faith".
According to the scripture after David had been saved from trouble, he blessed the Lord.
David was a real thanksgiver. He acknowledged God's kindness over his life at all times.
Giving thanks to God genuinely is appreciating who God is, what He has done and what He will do in future regardless of whatever.
Let us thank the Lord continually if for nothing at all, His grace and compassion every new morning.
Faith in the Lord requires thanks to the Lord at all time.
God bless you all.
Prayer
Dear God, your praise and worship shall continually be on my mouth in Jesus' name Amen.
✍Rev EZ
Follow me on https://m.facebook.com/TheWordDigest to like, comment or share the page.
#WordDigest