Winner Of StarTimes Cup To Pocket GHc40,000.00 - Mr. Fianoo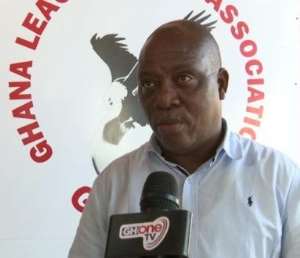 Mr Cudjoe Fianoo, Chairman of the Ghana League Clubs Association (GHALCA), has revealed that the winner of the "The StarTimes Cup", would pocket GHc40,000.00, with the runner-up also getting GH10,c000.00.
The invitational tournament, slated for September 23, would see 15 Premier League sides and 38 Division One League clubs, competing for the ultimate trophy.
According to Mr Fianoo, the cash prize does indeed vary pertaining to the progress but the winner of the maiden edition of the tournament would get GHc40,000.00.
"The winner of the tournament would get GHc40,000.00 with the runner-up getting GH₵10,000.00 as communicated by StarTimes. I know there are talks in media which suggest that the gap between the cash prize is too wide, but every participating will get an appearance fee, and the higher you progress, the more cash prizes you get," Mr Fianoo told GNA Sports.
He also revealed that the executives of GHALCA are working vigorously to get more sponsors on board, with close collaboration with government considering the current situation of Ghana football.
The modalities of the tournament include, 38 Division One League Clubs engaging in the preliminary stages of the tournament, with 15 successful clubs being merged with 15 Premier League clubs.
The 30 teams would then engaged in series of knockout rounds, with final eight teams being split into two groups, with the final two top teams competing for the ultimate prize.