Teenage Boy Hangs Himself After Failing To Get SHS Placement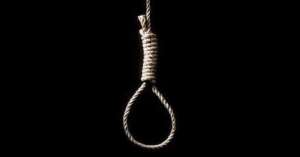 A teenage boy has committed suicide after finding out his grade 47 in the just ended Basic Education Certificate examination (BECE) could not earn him admission into Senior High School.
The incident is reported to have happened at Brenuakyim, a suburb of Tarkwa in the Western region.
The deceased, identified as Daniel Mensah, was a student of Jesus Mbofra Damfo Preparatory School in Tarkwa.
The 16-year-old reportedly hanged himself after realising that he had failed in the BECE exams.
Reports in certain quarters claim that the teenager became worried when he realised his failure in the exams meant he would not get a placement to Senior High School.
This is believed to have triggered his decision to take his own life.
Speaking to Accra-based Adom FM, a family member said the deceased left a suicide note before hanging himself.
'I can't stay no his earth anymore because I did not get school,' uncle to the deceased, Ebo Ayitey, said the suicide note read.