Black Market Operators Cause Of Cedi Depreciation - Economist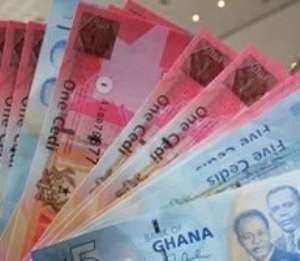 An economist has called on the Bank of Ghana to immediately introduce new forex regulations aimed at stopping the activities of black market forex traders who he says are primarily responsible for the depreciation of the Ghana cedi.
The local currency which has been depreciating fast in the last month he believes can be stabilised if the black market operators are stopped.
In an interview with JoyBusiness, Economist and Senior Lecturer at the Department of Economics, University of Ghana Dr Eric Osei-Assibey said the activities outside the main banking and forex sector must be checked.
Dr Osei-Assibey said, "We need to develop some new forex policies which will strengthen the fx management system. I think as it stands now our fx management is quite loose. And there are too many activities outside the main banking sector. The black market that has been created is to be blamed for the Cedi's volatilities as well."
He said, "These markets are feeding on the expectation of the cedi depreciating and they are cashing in with people who have the huge cedi to exchange. That drives the demand other than what the central bank does."
He further noted that "for me what really is driving the instability in the forex market is the huge informal and the black market activities in forex? It is high time the central bank comes out with a policy which will strengthen the forex management system. This will ensure that documentation is required in whatever transactions one is dealing in in the fx market."
The Ghana Cedi trades on the interbank market at ȼ4.94 to $1 and sells at ȼ5 on the black market eating away the capital of exporters, importers and automobile spare parts traders.
Dr Assibey again pointed out that, the new policy is expected to bring about transparency in the kind of transactions that take place within the forex sector.
Meanwhile another economist and senior lecturer at the University of Ghana, Dr Ebo Turkson blamed the fast depreciation cedi on the banking crises
According to him, investors who heather to invest in local banks may be redrawing their investments which is causing capital flight.
Though Ghanaian currency which has not been stable on the interbank market, Dr Turkson believes can only stay its own against the dollar when the 2018/19 cocoa syndicate loan hit the Bank of Ghana' account.
He said, "Yes the cedi has been depreciating fast but that is because of the banking crises. AT this point some foreign investors in some of these banks may be redrawing their investments probably moving from the Ghanaian market.
But when the Cocoa Syndicated loan comes in I trust that it will shore-up the cedi and stabilise it. Even though the Central bank will have to look at how to deal with the black market who is a speculator and fuel the uncertainty in the market."