Exercise To Prevent Dire Diseases – Kojo Kwarteng Advises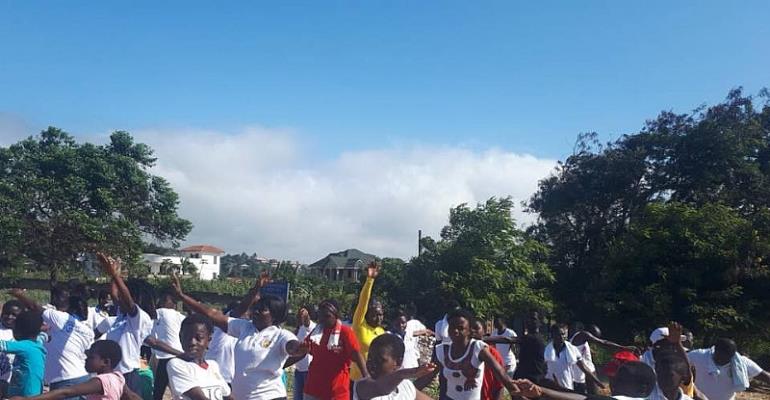 Corporate and Brand Communications Manager of GCB Bank LTD and a member of Christ Worship Center (CWC) Assemblies of God, Emmanuel Kojo Kwarteng has urged the public to spend some time out of their busy schedules to exercise.
According to him, it is a preventive tool against dire diseases that can attack one's health.
He observed that most people are mostly concerned about their businesses and work rather than giving attention to their health.
The brands and communications manager said these in an interview with Atinka FM's Kennedy Obeng after leading a health walk organised by Christ Worship Centre (CWC) Assemblies of God Church, Sowutoum in Accra.
The health walk began from Ayimensah through to the top of Aburi Mountains as the finishing point.
Mr. Kwarteng, marketing management, brands, media relations and communications specialist who is also Chairman of the Welfare and Education Committees of the Church noted that much dire diseases that afflict people in the country now is as results of the inability of individuals to work out but are however pre-occupied by their jobs.
He further noted that exercising should be a habit of every individual which will go a long way in saving a lot of lives.
"…the church is not only concerned with the spiritual well-being of its members but their physical make up as well" he stressed.