A Deputy National Youth Organiser aspirant of the opposition National Democratic Congress (NDC), Abraham Lincoln Garvy has urged the youth of the party not lose hope of recapturing power in 2020.
He has, therefore, tasked them to rally behind him and vote him as the Deputy National Youth Organiser of the NDC in the party's upcoming national delegates congress on October 20, 2018.
Mr Garvy, who filed his nomination at the party headquarters last week, has indicated his aim for joining the race to contest for the position is to help empower and "resource the youth fronts" of the party to rejuvenate and rebuild the grassroots to help the NDC regain power in the 2020 general elections.
In an interview with Power News during the weekend, Mr Garvy noted that he had followed the progress of the NDC keenly and realised that strengthening the youth wings of the party is one of the surest ways of getting the party afloat for victory.
Asked what he brings on board to help wrestle power from the ruling New Patriotic Party (NPP) in the 2020 polls, Mr Garvy among other things disclosed that he would coordinate the youth in the party through their leadership to be able to deliver the task.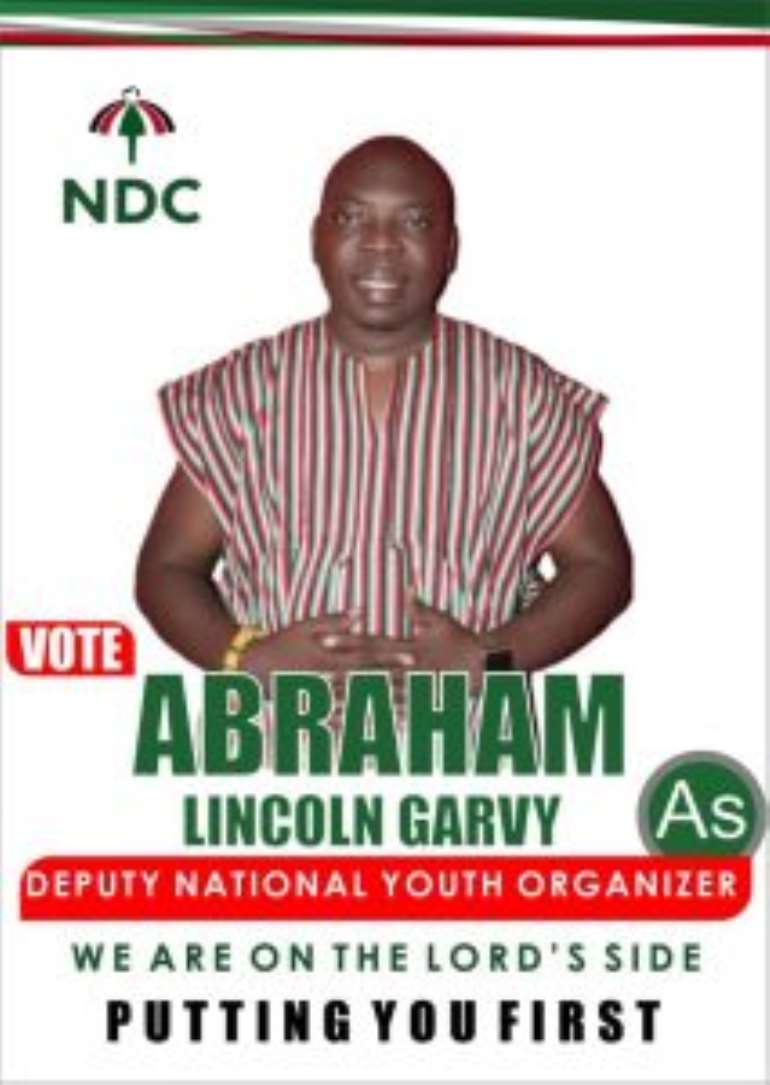 He promised that when voted as a Deputy National Youth Organiser, he would also make sure that "no Youth Organiser at every level who'll sit on the fence and watch," adding that there is a lot to be done towards the party's victory.
"I will organize human capital development programmes such as political mentorship, entrepreneurship, youth management and capacity building programmes for the youth leaders across the nation," he added.
Rebuilding The Youth The youth activist said his seven-point agenda which captures the rewarding of hardwork and loyalty will ensure that the party structures centered on the youth will be restructured, empowered and be heard appropriately.
The aspirant also noted that when given the nod to assist the National Youth Organiser of the NDC,he put premium on developing the skills of the youth leadership to communicate the ideologies of the party to the Ghanaian electorates.
"I will organise an outreach programme in conjunction with the Ghana Institute of Social Democracy for all youth organisers and TEIN executives at their various regions. This will inculcate in them the core values, ideologies and history of the party to rebuild and restore hope among the youth of our party," explained Mr Garvy.
In addition to that, Abraham also disclosed he would ensure that Executive Conferences are organised for Tertiary Educational Institutions Network (TEIN) and youth executives across the country, as a way of strengthening the base of the party.
Abraham Lincoln Garvey is a chartered accountant. He hails from the Akan Constituency of the Volta region. His father hails from Mafi Adidome and his mother from Agbozume Akame.