Freshman duo from Ghana leads Virginia Tech attack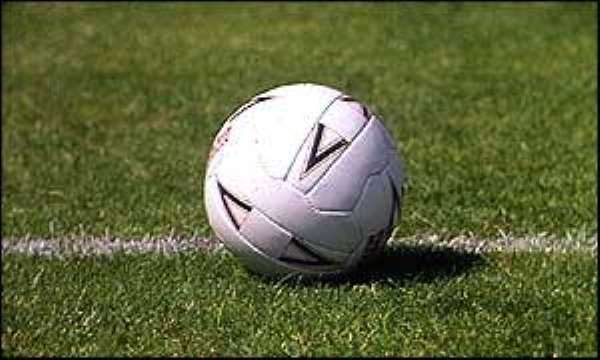 The Virginia Tech men's soccer team's offense received quite a boost with the additions of Patrick Nyarko and Joshua Boateng earlier in the season. Tech is currently riding a five game winning streak.
Amazing, incredible and sick. Those are among the adjectives that come to mind when watching sensational freshmen Joshua Boateng and Patrick Nyarko play soccer.
The two young men hail from Ghana, with Joshua's hometown being Accra and Patrick's Kumasi and both have made quite an impact in the few games they have played for the Hokies this season.
Even though the two are not from the same hometown, they did know each other prior to their arrival at Tech.
"We played alongside each other for a while (in Ghana)," Nyarko said.
As one can imagine, the changes from daily life in Ghana to the United States requires much adjustment.
"Life there is difficult sometimes," Boateng said. "We don't get the facilities in Ghana like (Virginia Tech has). We get some things here that we don't get in Ghana."
Soccer isn't the only difference between the two countries; school is also very different.
"School in Ghana is hard, but not hard," Boateng said. "The facilities here, like computer (labs), are not common in Ghana … I love it, I love being here; I appreciate that I am here."
Nyarko also acknowledges the differences in life from Ghana to America.
"I think I have a new culture to adapt (to)," Nyarko said. "There is a big difference in the life in Ghana and life here."
The Ghanaian freshmen had help in their adjustment, in the form of head coach Oliver Weiss.
"Coach Weiss is a very good man," Boateng said. "He helped me acclimate."
Despite life being tougher in Ghana, the two developed their talents enough to play at the collegiate level.
"Every soccer player from Ghana has a different talent," Boateng said. "My talent is to create the chances, so that people score."
Nyarko denies having any specific talent, but one attribute he brings, along with Boateng, is heart.
"I just go out there to play," Nyarko said. "(I) do anything that that will make my team win."
Their teammates greatly appreciate their hard work.
"Training wise, it's great for me to see the different types of soccer," said goalkeeper Chase Harrison. "On the game field, obviously it's great to have them there."
Another player agreed they were an asset to the team.
"It's great to play with them because they see a lot of things other people don't," said midfielder Kevin McFadden Jr. "I believe I'm getting a lot more free time around the top of the box ... they tend to get double, maybe even triple teamed every once and a while, so that opens up guys that are loosely covered."
The duo has also caught the eye of Oliver Weiss.
"They bring an incredible amount of flare and creativity," Weiss said. "Technical Wizardry you can call (their play); there are some spells going when they touch the ball. They do stuff with the ball that none of our players can do…they're special … we've gotten a lot better by having these guys on the team."
Nyarko has received many accolades for his superior play thus far. He's been named the Atlantic Coast Conference Player of the Week, to the Soccer America team of the week, and the College Soccer News national team of the week after netting the game winning goal in the 1-0 win over No. 4 North Carolina. But Nyarko said this hasn't gone to his head.
"I know I haven't hit the top of my form," Nyarko said. "All these awards came in the same week; it was totally overwhelming because I wasn't expecting that this early."
Weiss also appreciates that the two young players can make his job easier.
"You know you always have a chance to win the game with a good, talented goal scorer like Patrick," Weiss said. "You know that if he gets through he'll score or he'll assist.
Unfortunately for the Hokies, he and Boateng were not declared eligible to play by the NCAA until late September.
"I was frustrated," said Boateng. "I was very excited (when I got cleared to play)."
Nyarko shared Boateng's feelings regarding the NCAA.
"It was extremely frustrating," Nyarko said. "We could sit in the stands watching the game ... and (when) the game ends in a tie you get frustrated … I was extremely relieved when I got cleared."
The Hokie Nation felt the same way. Since, the two have started playing, Tech has won its last five games.
Although, the two have accomplished a lot thus far by dazzling spectators and embarrassing opponents, they remain goal oriented.
"I'm here to help Virginia Tech in terms of soccer, to raise the Virginia Tech flag high, and to help myself by getting a degree," Boateng said. "That is the main reason why I am here, to learn and help Virginia Tech in soccer."
The outstanding Ghanaian freshmen will attempt to raise the Virginia Tech flag even higher Saturday when the Hokies face the No. 10 North Carolina State University Wolfpack. The game kicks off at 7 P.M. at the Virginia Tech Soccer Stadium.