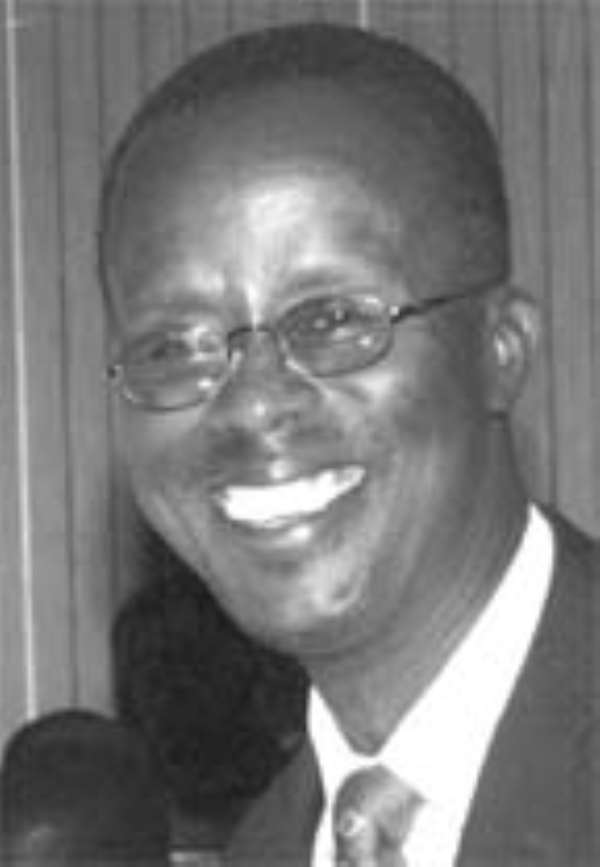 Koforidua, Oct. 15, GNA- The Eastern Regional Minister, Mr Yaw Barimah, has said the government regarded the New Juabens, Kwahus and Akyems as "share holders" of the New Patriotic Party(NPP) and "therefore this is the time for them to receive the dividend for their investment in the party."
He, therefore, assured the citizens of those traditional areas of their fair share of the development of the country. Mr. Barimah gave the assurance at Koforidua on Friday when he paid a courtesy call on the New Juaben Traditional Council to formally introduce himself and his Deputy, Miss Susana Mensah, to the Council. According to him, the government had completed the short-term solution to the Koforidua water problem, saying the plans for the permanent solution had been delayed due to financial difficulties. Mr Barimah, who is also the Member of Parliament of New Juaben South, however, gave the assurance that the government had taken several measures to solve the financial problem and soon the Koforidua water problem would be "a history."
He said he personally supported the idea of abrogating the law, which invested the New Juaben lands into "the hands of government" and would support any legal efforts towards resolving that issue. The Omanhene of the New Juaben Traditional Area, Daasebre Dr Oti Boateng, condemned the idea being floated by some people that in the development of the country, some areas should be given priority attention than others.
He said equal development of the whole country was the better option that should guide the planners of the country. Daasebre Oti Boateng called for early solution to the Koforidua water problem and appealed to the Regional Minister to support the proposal for reverting the New Juaben lands to the people of the traditional area. The Omanhene thanked the government for the various development projects that had been completed in the New Juaben Municipality.