Workshop on gov't's Co-ordinated Programme held in Sunyani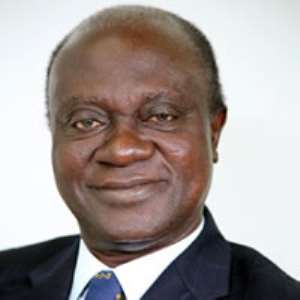 A day's workshop on the government's Co-ordinated Programme of Economic and Social Development Policies has taken place in Sunyani to further deepen awareness on the policy document.
Similar workshops have already taken place in the Eastern, Central, Western, Upper East, Upper West and the Northern regions.
Also dubbed "An Agenda for Jobs: Creating Prosperity and Equal Opportunity for All", the Co-ordinated Programme of Economic and Social Development Policies 2017 – 2024 outlines the President's vision for the country.
It contains specific programmes and interventions to achieve his vision to develop "an optimistic, self-confident and prosperous nation through the creative exploitation of our country's human and natural resource and operating within a democratic, open and fair society in which mutual trust exist for all."
President Akufo-Addo in April this year officially launched the Co-ordinated Programme, which is anchored on five pillars.
These are Economic Development and Social development; Environment, Infrastructure and Human Settlement; Governance, Corruption and Public Accountability, and Strengthening Ghana's role in international affairs.
Speaking at the workshop in Sunyani, the Minister of Planning, Prof. George Gyan Baffour noted that the document is primarily meant to guide government in the management of the country.
According to him, he presented the document to parliament on behalf of the President in November 2017, thus; making President Akufo-Addo the first president in the 4th Republic to have done so within one year in office.
"As a government, we are acutely conscious that the attainment of the Vision requires not only an awareness of its tennets, but the appreciation and active engagement of all stakeholders within the boundaries of a new planning culture which recognizes the role of actor…", Prof. Gyan Baffour explained.
Senior Technical Advisor at the Ministry of Planning, Dr. Kodjo Mensah-Abrampa explained that the main focus of the Co-ordinated Programme is to create jobs and ensure prosperity for all.
He was positive that the targets set in the Co-ordinated Programme are achieveable and that with the right mindset and the collective support of all, Ghanaians would soon feel the impact of the various interventions being rolled out by government under the programme.