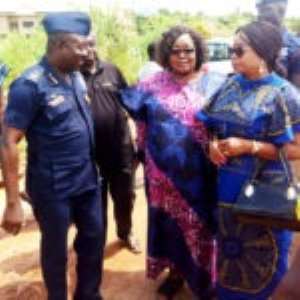 Residents of Esreso Adegya in the Bosomtwi district of Ashanti region last Friday morning were awakened to the shocking news of the death of six Jehovah's witnesses, who got drowned while  crossing River Ankonim ,which had over flown its banks.  
The deceased have since been identified as George Kofi Wireko, Mercy Oppong Wireko, Okyere Wireko (Junior High School leaver), Justice Owusu, Offeh Asare and Akwasi Baah.
The flooding was as a result of a torrential rainfall that hit the area last week Thursday. Available information indicate that the bridge over River Ankonim was covered by the floods, but the victims, who were reportedly returning from communal labour in the construction of a new Kingdom Hall, attempted to cross with their Hyundai Avante saloon car but were drowned.
Owing to the current of the water, the bodies were traced and retrieved the following day.
A government delegation led by the Deputy Ashanti Regional Minister, Mrs. Elizabeth Agyemang, had visited the families to console them.
She cautioned Ghanaians against hasty decisions when it comes to deciding on a course of action which borders on life or death.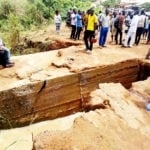 The Deputy Minister assured that the president has earmarked funds for road development in Kumasi and government will improve the roads at Adagya and prevent future occurrence of such incidents.
The chief of Adagya, Nana Kwabena Acheampong, expressed worry about nature of their roads when he gave audience to the Deputy Minister and pleaded with the government to come to their aid, thereby, extending road construction to the area.
The Bosomtwe District Assembly has pledged to provide 50 bags of cement for the completion of a school project, based on appeal by the chief.
Meanwhile, the Ashanti regional Coordinator of National Disaster Management Organisation (NADMO), Mr. Kwabena Nsenkyire has expressed worry over poor planning of the Adagya Township, noting that prospective developers had encroached upon lands close to the river, thus causing heavy flooding during rains.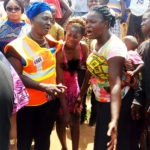 According to him, areas 100 metres from the river are not to be developed.