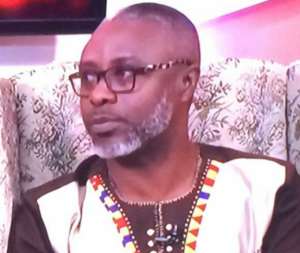 It is becoming increasingly difficult for Ghanaians to live under this NPP Government and the earlier We stand up and say NO to this elephant size government the better. Since they took over power from the NDC in 2016 Ghanaians are expecting to see different style of Governance, but what do we see, the same old story.
Petro prices increases from ¢14.50p to ¢24.00+ in 2018.
As if that was enough, Akufo Addo's led NPP government has borrowed more than five times and increased our debts stock by $7.859 billion in just one year, 8months in office.
The most painful, heartbreaking aspect is that, they have nothing good to show for these gargantuan borrowing spree.
* No infrastructure
*High cost of living
* Business and banks are collapsing.
*no good roads
* our education system is collapsing gradually
*corruption scandals every week
* family and friends government (conflict of interest)
*grabbing and sharing state properties.
* Health sector is collapsing
* high rate of unemployment
*importers are crying
*workers being sacked
GOVERMENT BORROWING FROM FEBRUARY 2017_MARCH 2018 AND YET NOTHING TO SHOW FOR
DATE
PURPOSE OF LOAN
AMOUNT
1 July 2017
Accra sanitation livelihood improvement project
US$48.85m
8 October 2017
IDA/World bank to fund sustainable rural water and sanitation
US$45.7m
4 November
IDA/ World bank
US$40m
5 November 2017
UniCredit bank,Australia
Euros 8.00 ( US$11m)
6 November 2017
EXIM bank,India
US$150m
7 November 2017
ING bank,Belgium
Euros 25m ( US$35m)
2 December 2017
IDA/World bank
US$200m
3 December 2017
ICB_ China
US$88.13m
9 February 2018
AIDF_SAPIP project
US$39.01m
10 March 2018
Deposit finance Authority
Euros 14m (US$22m)
TOTAL
US$679.69m
BOND
DESCRIPTION
AMOUNT
1 April 2017
ESLA (Ken Bond)
US$2.25m
2 October 2017
ESLA PLC one
GHC4.7b (US$10.01b)
3 November 2017
Long term Bonds
GHC5.3b (US$1.3b)
4 April 2018
Sovereign Bond( to finance 2018 budget)
US$1.0b
5 April 2018
Global Depository Bond ( finance maturing loans
US$1.5b
6 April 2018
Bond ( finance Domestic loans)
US$120m
TOTAL BEBT
US$7.859BILLION or GHC39.296 BILLION or 392,960,000,000,000 Cedis. Old Ghc
The reality on the grounds is that, Ghanaians are suffering and nothing seems to be working. It is my hope that Ghanaians will see the light and show this elephant size government the exit come 2020 since they don't have anything better to offer Ghanaians.
Desmond Twumasi Ntow
PNC National Organizer..