Can NPP Ever Win Kumbungu Constituency Seat?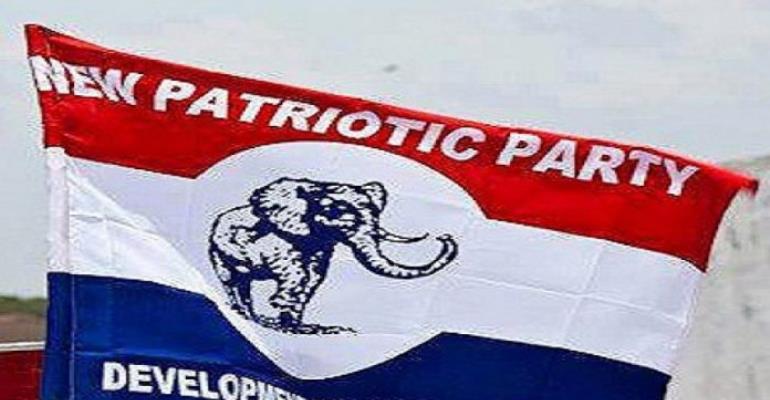 To answer this question, it's important to look at the background as far as the performance of NPP tradition in KUMBUNGU Constituency is concerned.
First of all, it's important to clarify that in 1969, the first Northern lawyer, the late Alhaji R. I Alhassan of blessed memory, won the seat (overwhelmingly) on the ticket of Dombo-Busia-Dankwa tradition. The seat was then Tolon-Kumbungu Constituency. This meant that Tolon-Kumbungu Constituency was the strong hold of NPP tradition which was then popular party(PP). Let me further clarify that, the seven paramounces of Kumbungu Constituency (Kumbungu, Zugu, Zangballung, Gbullung, Dalun, Voggu, Tibbung, Singa) which constitute the largest populace were the strong holds of PP.
Indeed, the misfortunes of NPP tradition in the Constituency began in the fourth republic which in my view are largely due to the following reasons:
i) Boycott of parliament in 1992.
ii) Alliance with CPP in 1996 and the calibre of Candidate presented as against NDC's candidate.
iii) The calibre of candidate NPP presented as against NDC's candidate in 2000.
iv) The murder of the Late Overlord of Dagbon in 2002.
It is worthy of note that, man is by nature conservative. And so, once NPP allowed NDC to have a field day in the beginning of the fourth republic, NPP was bound to be negatively affected. Same mistake was made in 1996. By 2000, NPP needed to come back stronger. Unfortunately, they presented a 'weaker' candidate (name withheld) as against NDC's 'stronger' candidate (Alhaji Muhammad Mumuni). 2004 was a great opportunity for NPP to become stronger. Unluckily enough, the murder of the Late Yaa-Naa Yakubu Andani was very fresh in the minds of the people. This again, affected NPP in 2008. Truth be told that, in 2008 both major parties presented 'weak' candidates. NPP was however disadvantaged due to Yaa-Naa's killing.
2012 ELECTIONS
This year was almost the turning point of NPP's fortunes. Unlike previous years, where NPP either presented 'weaker' candidates or in some cases chieftaincy effects. This time, NPP's candidate (Mr. Abdulai Mohammed Saani) was summarily described as 'FORMIDABLE'. Of course NDC still presented a very strong candidate (Lawyer Alhaji Muhammad Mumuni) who doubled as Foreign Affairs Minister.
FORMIDABILITY OF 2012 NPP PARLIAMENTARY CANDIDATE
Mr Abdulai Mohammed Saani was arguably the best candidate in the history of NPP since the inception of the fourth republic. The following are some of the highlights of his attributes:
i) He is very humble.
ii) He is a strategist.
iii) He is a grassroot person.
iv) He was prepared in terms of the following:
a) Education
b) Emotion.
c) Experience.
d) Exposure
The above attributes inured to the benefit of his candidature. I have deliberately ignored supporting my arguments with figures in order not to bore distinguish readers. However, permit me to provide some figures:
2000: NPP= 3699(17.9 percent)*
NDC= 12477(60.4 percent)
CPP= 3555(17.2 percent)
2004: NPP= 5968(20.8 percent)*
NDC= 22245(77.5 percent)
CPP= 498(1.7 percent)
2012: NPP= 8523(26.37 percent)*
NDC= 18285(56.57 percent)
CPP= 4134(12.79 percent)
2016: NPP= 5196(15.23 percent)*
NDC= 18777(55.03 percent)
CPP= 8405(24.63 percent)
The results above clearly shows that the 2012 parliamentary candidate, Mr Abdulai Mohammed Saani has been the best candidate so far. Indeed, he ganered over 2000 votes more than his presidential candidate (Nana Addo). No Parliamentary candidate has ever ganered as much as even 500 votes more than its presidential candidate.
WAY FORWARD FOR NPP IN THE UPCOMING 2020 PRESIDENTIAL AND PARLIAMENTARY ELECTIONS
From the data above, one would argue that if NPP is really serious in capturing Kumbungu Constituency Seat, they have only two options : 1. Impressing upon the 2012 candidate to come back in the upcoming 2020 elections.
2. Navigating for a candidate who will be more appealing, strategic, well-resourceful and above all emotionally/Psychologically more prepared to contest the upcoming 2020 parliamentary elections.
These options are however subject to in-house contest. Interestingly, the former (2012 NPP Parliamentary Candidate) has declared his intention NOT TO CONTEST the upcoming 2020 parliamentary primaries. This, according to him is to sit back and reflect on his future politics.
The implication therefore is that, the FORMER is left for the constituents to consider. Luckily enough, I have heard and listened to a more HUMBLE, AFFABLE, EXPERIENCED, WELL-RESOURCEFUL and WELL-CONNECTED young man who is nursing the ambition to contest the upcoming 2020 parliamentary primaries. This man is Mr Umar Abdul Hamid.
Listening to this gentleman, one is left with no option than to conclude that Mr Hamid is arguably the best candidate for NPP as far as the upcoming parliamentary primaries and candidature is concerned.
As a matter of fact, one is always overwhelmed listening to him his plans for the constituents. Within few months after declaring his intention to contest the Parliamentary primaries for KUMBUNGU, he has made tremendous contributions to the development of the constituents. Some of his contributions include but not limited to :
1. Organising workshop for Constituency Executives. This has never happened in the history of the constituency.
2. Organising workshop for Electoral Area Coordinators.
3. Supporting Constituents with Fertilizer coupons.
4. Supporting Constituents with large quantities of Ramadan sugar.
5. Assisting in getting jobs for the teeming youth in the constituency. Some of them include: Forestry, Police recruitments, Fire Service and Ghana Education Service limited recruitments.
6. Assisting in getting a seat to a member to travel to the Holy Land, Mecca to perform Hajj.
The six points above shows that Mr Hamid means 'Serious Business '. Indeed, I must indicate that the BLUE-PRINT he has for the people of KUMBUNGU and its environs will project the Constituency to Greater Heights.
As a grassroot person, I have listened to the rank and file of the constituency expressing their open support to Mr Umar Abdul-Hamid. Many however express the view that given the difficult nature of the Constituency, it will be prudent that NPP gets a consensual candidate. Be that as it may, it's becoming increasingly clear that whoever decides to contest this gentleman will fall flat in the face.
The good news is that, this gentleman has consulted almost all major stakeholders in the constituency. Many, who hitherto had intentions to contest have rescinded their decisions. It is however too early for one to conclude that Mr Umar Abdul Hamid will go unopposed. Especially, given that NPP is always interested in contest no matter the ramifications.
The last point I like to mention about the gentleman in question is that he has been an assembly member for 8 years. The good thing about him also is that he is NOT A GREEDY politician. That is, as an assembly member, he decided to quit for a new 'face' when his people still needed him.
Given the above observations, I dare say that NPP can win Kumbungu Constituency seat If and only if the constituents present MR UMAR ABDUL- HAMID as their 2020 Parliamentary candidate.
By: Soofo Yamusah in Kumbungu.
Contacts: 0209655671 or 0242040793
Email: [email protected]