Don't Let Anyone Deceive You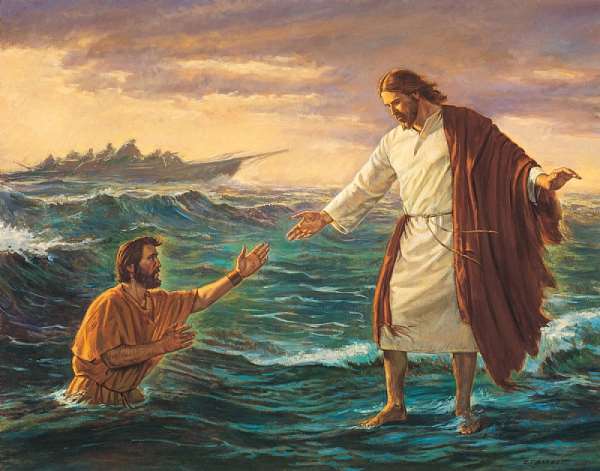 WE ARE in a generation where many are faithless towards God. Many have no understanding beyond their bodies, yet they say they are critical thinkers. Critical thinkers of what! Hmmm! You will never know the reality of life after death until death lays its icy hands on you. You know that at most your body may last for 90 years here on earth. But have you also thought about the life span of your spirit? Or you do not know who you are?
There is no doubt that issues of God who is a Spirit Being are beyond human comprehension. No human could, can and will ever be able to fully comprehend matters of God. God is not like physics or economics. His depth, height and width are incomprehensible. God is the deepest theme one can fully study. Paul, a highly educated messenger of God, who often encountered stoic and epicurean philosophers in his missionary duties, had this to say about God:
"O the depth of the riches both of the wisdom and knowledge of God! How unsearchable are his judgments, and his ways past finding out! (Romans 11: 33- 34, KJV). The New Living Translation (NLT) renders the same verse of Scripture as: "O what a wonderful God we have! How great are his riches and wisdom and knowledge! How impossible it is for us to understand his decisions and his methods!"
As I said earlier, issues about God are the deepest. One cannot use logic to understand God. We need the Spirit of God to understand God. And I want to emphasize again that death is not the end of life as most scholarly opinions define it. Man is a spirit being, living in a body. Now, it is the spirit which gives life to the body. The spirit of man is the life of man. When the spirit is separated from the body, death occurs to the body. This is why it is written in James 2: 26 that the body apart from the spirit is dead. And this is why the lifeless body of a man is not called a human being, but a 'thing.'
Do not let any clueless man or woman with superficial knowledge about themselves deceive you. There is more to life than what we see, know and think. In any case, what does the natural man or woman know? Do we have understanding of our beginning and ending? Can we tell the circumstances under which we were conceived and given birth to without our parents or someone else telling us? And can we tell how our ending will be in this world? Many claim to know law, but a clergyman once asked: "Do they know the law of death?"
Exactly, what do we know? Clearly, there are things beyond what we see, feel, smell, touch and taste. In other words, life is beyond the senses. Technological breakthroughs and increase in knowledge are good and great, but they are not the ultimate. We should, therefore, not allow them to blind and distract us to throw away our confidence in God, knowing that God remains unchanging and everlasting.
Do not let anyone deceive you because death is not the end of life. A person, may be, your parents, sibling or friend, who has travelled to China and know China is the one who can truly tell you how life is in China. And we believe their reports.
The Lord Jesus Christ is the One who lived in heaven, came to the earth to speak the words of His Father, and returned to heaven. But before He ascended to heaven, He made His disciples to understand that there is another world where the spirits of all men both the saved and unsaved dwell. He taught saying:
"There was a rich man…and…a poor man named Lazarus…The poor man died and was carried by the angels to Abraham's side. The rich man also died and was buried, and in Hades, being in torment, he lifted up his eyes and saw Abraham far off and Lazarus at his side. And he called out, 'Father Abraham, have mercy on me, and send Lazarus to dip the end of his finger in water and cool my tongue, for I am in anguish in this flame.'
But Abraham said, 'Child, remember that you in your lifetime received your good things, and Lazarus in like manner bad things; but now he is comforted here, and you are in anguish. And besides all this, between us and you a great chasm has been fixed, in order that those who would pass from here to you may not be able, and none may cross from there to us.' And he said, 'Then I beg you, father, to send him to my father's house— for I have five brothers—so that he may warn them, lest they also come into this place of torment.'
But Abraham said, 'They have Moses and the Prophets; let them hear them.' And he said, 'No, father Abraham, but if someone goes to them from the dead, they will repent.' He said to him, 'If they do not hear Moses and the Prophets, neither will they be convinced if someone should rise from the dead.'" (Luke 16: 19- 31, ESV).
Do not let the misdeeds and irreligious activities of false men of God discourage you; hold on to your most holy faith. If you have backslidden, I want to encourage you to rise up, and return to the Overseer of our souls, the Lord Jesus Christ, and He will welcome you. He will never reject you, but accept, cleanse and make you a vessel of honour for His glory. Amen.
[email protected]
FROM James Quansah, Kumasi