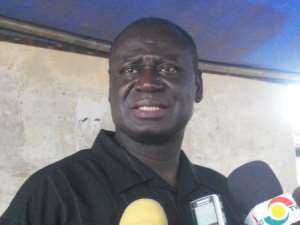 Hon. Dr. Samuel Sarpong
Former Ashanti regional minister, Hon. Dr. Samuel Sarpong, has charged all the Newly elected NDC regional executives to offer their last sweat to bring the party back to power come 2020 general elections.
He however urged all those who lost the election to support the newly elected executives.
In a congratulatory message, the former regional minister called on all party faithful to remained united and work towards victory in 2020.
Read full statement Below
I wish to congratulate all the elected regional executives at the just ended regional Congresses across the country.
To all the winners, I say you worked hard and the delegate rewarded you. To those who lost i say you fought hard and better luck next time. I urge all us to *unite*and work towards victory 2020. Let's desist from any activities that will divide our party.
Let's remember that we can only win 2020 with a United front. I therefore plead with all winners and losers to come together, unite and work hard for Victory in 2020.
NDC is the winner!!!
*....Signed..*
*Hon.Dr Samuel Sarpong*